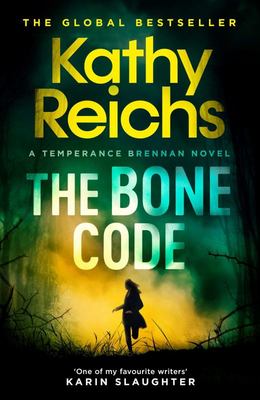 $27.99
AUD
$32.99
(15% off)
Category: Crime and Thrillers | Series: A\Temperance Brennan Novel Ser.
A storm has hit South Carolina, dredging up crimes of the past. On the way to Isle of Palms, a barrier island off the South Carolina coast, forensic anthropologist Temperance Brennan receives a call from the Charleston coroner. During the storm, a medical waste container has washed up on the beach. Ins ide are two decomposed bodies wrapped in plastic sheeting and bound with electrical wire. Chillingly, Tempe recognizes many details as identical to those of an unsolved case she handled in Quebec fifteen years earlier. With a growing sense of foreboding, she flies to Montreal to gather evidence and convince her boss Pierre LaManch to reopen the cold case. She also seeks the advice - and comfort - of her longtime beau Andrew Ryan. Meanwhile, a storm of a different type gathers force in South Carolina. The citizens of Charleston are struck by a bacterium that, at its worst, can eat human flesh. Thousands panic and test themselves for a rare genetic mutation that may have rendered them vulnerable. Shockingly, Tempe eventually discovers that not only are the victims in both grisly murder cases related, but that the murders and the disease outbreak also have a common cause...     ...Show more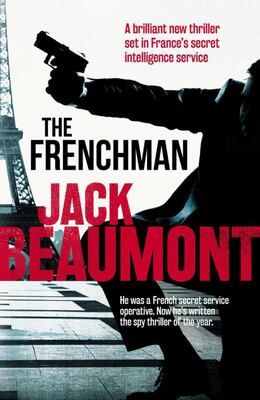 $29.99
AUD
Category: Crime and Thrillers
A gripping debut thriller based on the real-life experiences of a former French intelligence operative. Alec de Payns is an operative in the secretive Y Division of the DGSE, France's famed foreign intelligence service. He's the agent at the sharp end of clandestine missions, responsible for eliminatin g terror threats and disrupting illegal nuclear and biological weapons programs. The element the missions have in common is danger - danger to de Payns, to his team and to those who stand in his way. But increasingly it's not just the enemies of France that are being damaged by de Payns' actions. His marriage is under strain, and at the back of his mind lurks the fear that haunts every operative with a family - what if they come after my children? When a routine mission in Palermo to disrupt a terrorist organisation goes fatally wrong, Alec is forced to confront the possibility that they may have been betrayed by a fellow operative. And now he's been tasked to investigate a secretive biological weapons facility in Pakistan. Alec must find out how they're producing a weaponised bacteria capable of killing millions, and what they plan to do with it. But with a traitor in the ranks, it's not just Alec in the firing line. Soon he'll be forced to confront his worst fear - and the potential destruction of Paris itself. ...Show more
$32.99
AUD
Category: Crime and Thrillers
Not all killers can be tamed... the thrilling second book in the Sunday Times bestselling Detective Jack Warr crime series.   Wild mustangs are difficult to rope, their lead stallion wary and protective of his herd. To capture that special stallion takes time. He is separated, roped, and lead back to th e ranch. Once tamed, he is sent back into the wild. And before long, he will lead the entire herd back to the ranch. He is given the name 'Judas Horse'.When Detective Jack Warr identifies an informer, the terrified man begins to give details of a massive robbery planned by a team of unscrupulous and dangerous men.These men have already orchestrated many audacious robberies, leaving terrified victims in their wake. And they have already killed to get what they want.Detective Jack Warr and his team must use their informant as a 'Judas Horse' to draw in the unsuspecting robbers, so that they go ahead with the planned robbery. However, one false move, and more blood will be spilled . . .   ...Show more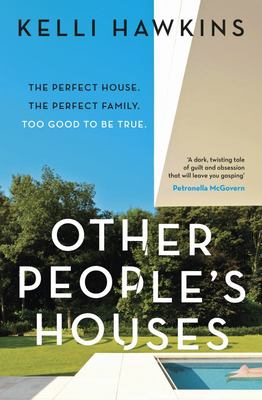 $32.99
AUD
Category: Crime and Thrillers
A stunningly tense, page-turning debut for all fans of The Woman in the Window and The Girl on the Train The perfect house. The perfect family. Too good to be true. Kate Webb still grieves for her young son, ten years after his loss. She spends her weekends hungover, attending open houses on Sydney's wealthy north shore and imagining the lives of the people who live there. Then Kate visits the Harding house - the perfect house with, it seems, the perfect family. A photograph captures a kind-looking man, a beautiful woman she once knew from university days, and a boy - a boy that for one heartbreaking moment she believes is her own son. When her curiosity turns to obsession, she uncovers the cracks that lie beneath a glossy facade of perfection, sordid truths she could never have imagined. But is it her imagination? As events start to spiral dangerously out of control, could the real threat come from Kate herself?   ...Show more
$32.99
AUD
Category: Crime and Thrillers
In his many years as a commissario, Guido Brunetti has seen all manner of crime and known intuitively how to navigate the various pathways in his native Venice to discover the person responsible. Now, in the thirtieth novel in Donna Leon's masterful series, he faces a heinous crime committed outside his jurisdiction. He is drawn in innocently enough- two young American women have been badly injured in a boating accident, joy riding in the Laguna with two young Italians. However, Brunetti's curiosity is aroused by the behaviour of the young men, who abandoned the victims after taking them to the hospital. If the injuries were the result of an accident, why did they want to avoid association with it? As Brunetti and his colleague, Claudia Griffoni, investigate the incident, they discover that one of the young men works for a man rumoured to be involved in more sinister night-time activities in the Laguna. To get to the bottom of what proves to be a gut-wrenching case, Brunetti needs to enlist the help of both the Carabinieri and the Guardia di Costiera. Determining how much trust he and Griffoni can put in these unfamiliar colleagues adds to the difficulty of solving a peculiarly horrible crime whose perpetrators are technologically brilliant and ruthlessly organised. Donna Leon's thirtieth Brunetti novel is as powerful as any she has written, testing Brunetti to his limits, forcing him to listen very carefully for the truth.   ...Show more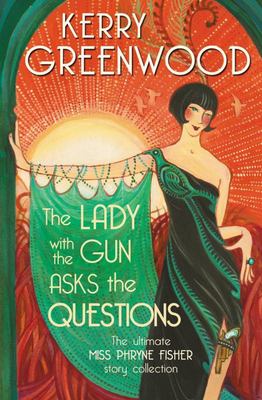 $29.99
AUD
Category: Crime and Thrillers
The elegant Miss Phryne Fisher returns in this scintillating collection, which features four brand-new stories. The Honourable Phryne Fisher - she of the Lulu bob, Cupid's bow lips, diamante garters and pearl-handled pistol - is the 1920s' most elegant and irrepressible sleuth.Miss Phryne Fisher is up to her stunning green eyes in intriguing crime in each of these entertaining, fun and compulsively readable stories. With the ever-loyal Dot, the ingenious Mr Butler and all of Phryne's friends and household, the action is as fast as Phryne's wit and logic.   ...Show more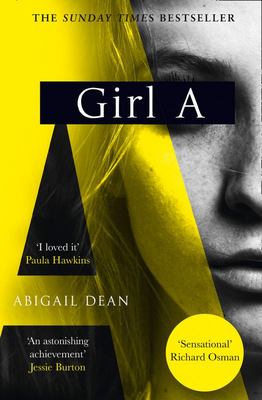 Girl A
by Abigail Dean
$29.99
AUD
Category: Crime and Thrillers
For readers of Room and Sharp Objects, a propulsive and psychologically immersive novel about a young girl who escapes captivity--but not the secrets that shadow the rest of her life. "'Girl A,' she said. 'The girl who escaped. If anyone was going to make it, it was going to be you.'" Lex Gracie doesn't want to think about her family. She doesn't want to think about growing up in her parents' House of Horrors. And she doesn't want to think about her identity as Girl A: the girl who escaped, the eldest sister who freed her older brother and four younger siblings. It's been easy enough to avoid her parents--her father never made it out of the House of Horrors he created, and her mother spent the rest of her life behind bars. But when her mother dies in prison and leaves Lex and her siblings the family home, she can't run from her past any longer. Together with her sister, Evie, Lex intends to turn the House of Horrors into a force for good. But first she must come to terms with her siblings - and with the childhood they shared. What begins as a propulsive tale of escape and survival becomes a gripping psychological family story about the shifting alliances and betrayals of sibling relationships--about the secrets our siblings keep, from themselves and each other. Who have each of these siblings become? How do their memories defy or galvanize Lex's own? As Lex pins each sibling down to agree to her family's final act, she discovers how potent the spell of their shared family mythology is, and who among them remains in its thrall and who has truly broken free.   ...Show more
$19.99
AUD
Category: Crime and Thrillers
BOOK 1 IN THE JACK WEST JR. SAGA. Two thousand years ago, it was hidden within the Seven Wonders of the Ancient World. Now, in the present day, it must be found again... Captain Jack West Jr - part soldier, part scholar, all hero. The odds are stacked against him and his loyal team: nine brave companion s taking on the most powerful countries on earth. From the pyramids of Egypt to the swamps of Sudan, to the Hanging Gardens of Babylon and the boulevards of Paris: the desperate race begins for the greatest prize of all: the power to end the world or rule it.   ...Show more
$32.99
AUD
Category: Crime and Thrillers
'Australian crime fiction has just found an exciting new voice.' Marie Claire On the evening of September 22, 1998, three teenage girls venture out for a night of mischief in the coastal town of Blairgowrie. But only two return . . . For over twenty years the disappearance of fifteen-year-old Cecilia May remains a baffling cold case - until human bones are discovered on an isolated beach. Now it's up to Detective Emmett Corban and his team to dig up decades of trauma, and find the missing piece of an investigation that's as complex as it is tragic. Does the answer lie with the only suspect, a registered sex offender who confessed, then immediately provided a rock-solid alibi? Or with the two teen survivors - neither of whom can keep their story straight? But the police aren't the only ones hunting for the truth- someone else has arrived in the seaside town. And she's prepared to do whatever it takes to find her own version of justice... 'A strong debut that marks Firkin out as a writer to watch out for.' Canberra Weekly on Sticks and Stones 'A gritty police procedural . . . hopefully this is the start of a great new series.' New Idea on Sticks and Stones 'This twisted and thrilling novel is a must-read for any fan of true crime.' Stellar Magazine on Sticks and Stones   ...Show more
$32.99
AUD
Category: Crime and Thrillers | Series: Aloysius Archer Ser.
Evoking the golden age of crime and for fans of Raymond Chandler and Agatha Christie, comes A Gambling Man from one of the world's bestselling thriller writers, David Baldacci. A lucky roll of the dice. It is nearly 1950 and Aloysius Archer is on his way to Bay Town, California to take up a post with re nowned gumshoe, Willie Dash. Making an overnight stop in Reno he gets lucky at the casino, meets a talented actor named Liberty Callahan with her sights set on Hollywood, and helps out a man threatened by mobsters for a bad debt. With a magnificent Delahaye motor as his repayment, Archer goes west with Liberty to seek work, fame and fortune. The journey is dangerous and full of surprises as Liberty shows her steel and reveals she has a past as dark as Archer's. A risk worth taking In Bay Town, Willie Dash is tasked with finding out who is doing everything in their power to prevent his client, politician Douglas Kemper, from being mayor. As Archer and Dash dig deeper, they discover a town full of secrets and strange events. When two seemingly unrelated murders occur at Midnight Moods, a local burlesque club owned by local scion, Sawyer Armstrong, Archer and Dash must dig deep to find a connection between the killings. All bets are off To prove himself in his first case as a PI, Archer will need all of his skills to decipher the truth from the lies, the good from the evil and the relevance of the mysterious happenings offshore he saw during a late night boat ride in the Pacific. While Liberty, in a final perilous showdown, shows that she's a true star in the making.   ...Show more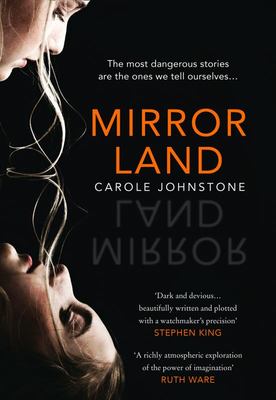 $29.99
AUD
Category: Crime and Thrillers
'Dark and devious…beautifully written and plotted with a watchmaker's precision' STEPHEN KING 'A dark, twisty and richly atmospheric exploration of the power of imagination' RUTH WARE 'Atmospheric, tightly plotted and utterly gripping' SARAH PINBOROUGH The most dangerous stories are the ones we tell our selves… No. 36 Westeryk Road: an imposing flat-stone house on the outskirts of Edinburgh. A place of curving shadows and crumbling grandeur. But it's what lies under the house that is extraordinary – Mirrorland. A vivid make-believe world that twin sisters Cat and El created as children. A place of escape, but from what? Now in her thirties, Cat has turned her back on her past. But when she receives news that one sunny morning, El left harbour in her sailboat and never came back, she is forced to return to Westeryk Road; to re-enter a forgotten world of lies, betrayal and danger. Because El had a plan. She's left behind a treasure hunt that will unearth long-buried secrets. And to discover the truth, Cat must first confront the reality of her childhood – a childhood that wasn't nearly as idyllic as she remembers… 'The love child of Gillian Flynn and Stephen King. In Mirrorland nothing is as it appears and the kaleidoscope twists and turns will have you frantically turning the pages until you reach the gasp-out-loud ending' GREER HENDRICKS, bestselling co-author of The Wife Between Us READERS ARE FALLING IN LOVE WITH MIRRORLAND… 'Dark, dazzling, full of surprises and perfectly executed' Sheri K 'An adult fairy tale, a domestic noir and a heartbreaker, all in one' Rebecca W 'Creepy as hell and absolutely brilliant' Vikkie W 'Poignant and compelling… What an imagination to have crafted such a story' Carol C 'A beautifully written story that holds you enthralled from first page to last' Sarah M 'This is a book that will keep you awake all night' Maria P 'Hugely compelling…I found the entire book officially unputdownable!' Alexandra G   ...Show more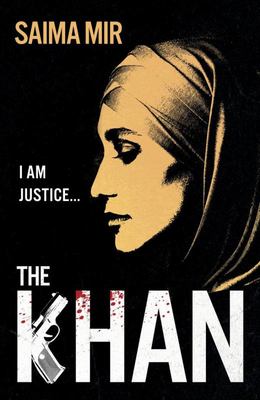 $29.99
AUD
Category: Crime and Thrillers
"Be twice as good as men and four times as good as white men. Jia Khan has always lived like this. A successful lawyer, her London life is a long way from the grubby Northern streets she knew as a child, where her father headed up the Pakistani community and ran the local organised crime syndicate. Ofte n his Jirga rule the old way was violent and bloody, but it was always justice of a kind. But now her father, Akbar Khan, has been murdered and Jia must return to take his place. In the past, the police relied on him to maintain the fragile order of the streets. But a power struggle has broken out amongst the various communities and now, nobody is safe. Justice needs to be restored, and Jia is about to discover that justice always comes at a price."   ...Show more