$32.99
AUD
Category: Fiction
Klara and the Sun is the first novel by Kazuo Ishiguro since he was awarded the Nobel Prize in Literature 2017.From the bestselling and Booker Prize winning author of Never Let Me Go and The Remains of the Day, a stunning new novel - his first since winning the Nobel Prize in Literature - that asks, wha t does it mean to love?This is the story of Klara, an Artificial Friend with outstanding observational qualities, who, from her place in the store, watches carefully the behaviour of those who come in to browse, and of those who pass in the street outside. She remains hopeful a customer will soon choose her, but when the possibility emerges that her circumstances may change for ever, Klara is warned not to invest too much in the promises of humans.A thrilling feat of world-building, a novel of exquisite tenderness and impeccable restraint, Klara and the Sun is a magnificent achievement, and an international literary event. ...Show more
Legacy of War
by Wilbur Smith; David Churchill
$39.99
AUD
Category: Fiction
A brand-new Courtney Series adventure.  
The Readers' Room
by Antoine Laurain; Emily Boyce (Translator); Jane Aitken (Translator)
$29.99
AUD
Category: Fiction
'Witty and perceptive ... readers will want to see more of Laurain' -Publishers' Weekly 'A master storyteller'Huffington Post When the manuscript of a debut crime novel arrives at a Parisian publishing house, everyone in the readers' room is convinced it's something special. And the committee for Fran ce's highest literary honour, the Prix Goncourt, agrees.  But when the shortlist is announced, there's a problem for editor Violaine Lepage: she has no idea of the author's identity. As the police begin to investigate a series of murders strangely reminiscent of those recounted in the book, Violaine is not the only one looking for answers. And, suffering memory blanks following an aeroplane accident, she's beginning to wonder what role she might play in the story ...  Antoine Laurain, bestselling author ofThe Red Notebook, combines intrigue and charm in this dazzling novel of mystery, love and the power of books. ...Show more
$29.99
AUD
Category: Fiction
Between life and death there is a library. When Nora Seed finds herself in the Midnight Library, she has a chance to make things right. Up until now, her life has been full of misery and regret. She feels she has let everyone down, including herself. But things are about to change. The books in the Mi dnight Library enable Nora to live as if she had done things differently. With the help of an old friend, she can now undo every one of her regrets as she tries to work out her perfect life. But things aren't always what she imagined they'd be, and soon her choices place the library and herself in extreme danger. Before time runs out, she must answer the ultimate question: what is the best way to live? ...Show more
Ariadne
by Jennifer Saint
$32.99
AUD
Category: Fiction
A mesmerising retelling of the ancient Greek myth of Theseus and the Minotaur. Perfect for fans of CIRCE, A SONG OF ACHILLES, and THE SILENCE OF THE GIRLS. As Princesses of Crete and daughters of the fearsome King Minos, Ariadne and her sister Phaedra grow up hearing the hoofbeats and bellows of the Mi notaur echo from the Labyrinth beneath the palace. The Minotaur - Minos's greatest shame and Ariadne's brother - demands blood every year. When Theseus, Prince of Athens, arrives in Crete as a sacrifice to the beast, Ariadne falls in love with him. But helping Theseus kill the monster means betraying her family and country, and Ariadne knows only too well that in a world ruled by mercurial gods - drawing their attention can cost you everything. In a world where women are nothing more than the pawns of powerful men, will Ariadne's decision to betray Crete for Theseus ensure her happy ending? Or will she find herself sacrificed for her lover's ambition? Ariadne gives a voice to the forgotten women of one of the most famous Greek myths, and speaks to their strength in the face of angry, petulant Gods. Beautifully written and completely immersive, this is an exceptional debut novel.   ...Show more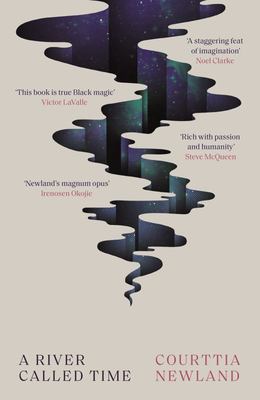 $29.99
AUD
Category: Fiction
A monumental speculative fiction story of love, loyalty, politics, and conscience, set in parallel Londons."This mystical coming-of-age tale…is sure to please fans of thought-provoking speculative fiction."—Publishers Weekly"A River Called Time is a masterful reimagining of the African diaspora's influe nce on England, and on the world. It's a grand tale and still an intimate portrait of loss and love. What glory and influence would Africa enjoy if colonialism had never occurred? Courttia Newland reshapes our vision of the past, present and future by taking this one question seriously. The result is something truly special. No other way to put it, this book is true Black magic."—Victor LaValle, author of The Changeling"Courttia Newland's writing is rich with passion and humanity. He manages to convey great depth without ever losing his lightness of touch. A rare feat only reserved for the few."—Steve McQueen, Academy Award–winning film directorThe Ark was built to save the lives of the many, but rapidly became a refuge for the elite, the entrance closed without warning.Years after the Ark was cut off from the world—a world much like our own, but in which slavery has never existed—a chance of survival within the Ark's confines is granted to a select few who can prove their worth. Among their number is Markriss Denny, whose path to future excellence is marred only by a closely guarded secret: without warning, his spirit leaves his body, allowing him to see and experience a world far beyond his physical limitations.Once inside the Ark, Denny learns of another with the same power, whose existence could spell catastrophe for humanity. He is forced into a desperate race to understand his abilities, and in doing so uncovers the truth about the Ark, himself, and the people he thought he once knew.   ...Show more
$32.99
AUD
Category: Fiction
Everything that's lost belongs somewhere.Dot Watson just needs to be found. Every day, in the London Transport Lost Property Office, Dot Watson diligently catalogues the objects found on buses, tubes and trains. She's the custodian of hundreds of black umbrellas, a surprising number of shoes and one mid -century sofa.But it's not only the objects that are lost. Twelve years ago, Dot's life veered unexpectedly off course and she's never quite recovered.Like Dot, Mr Appleby has lost more than just a bag. His late wife's purse was inside and he's desperate to be reunited with it. Determined to help, Dot sets off to solve the mystery of the missing purse.Along the way she might just find something even more important - herself.   ...Show more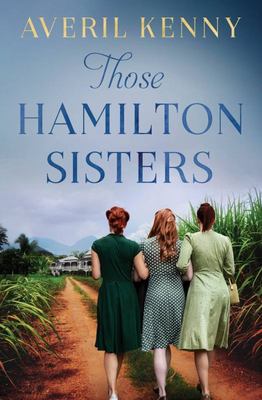 $32.99
AUD
Category: Fiction
An irresistible story of family, secrets and love.  
$32.99
AUD
Category: Fiction
For as long as Rae can remember, it's been her and Mum, and their dog, Splinter; a small, deliberately unremarkable, family. They have their walks, their cooking routines, their home. Sometimes Mum disappears for a while to clear her head but Rae is okay with this, because Mum always comes back. So, whe n Rae wakes to Splinter's nose in her face, the back door open, and no Mum, she does as she's always done and carries on. She takes care of the house, goes to school, walks Splinter, and minds her own business--all the while pushing down the truth she isn't ready to face. That is, until her grumpy, lonely neighbor Lettie--with her own secrets and sadness--falls one night and needs Rae's help. As the two begin to rely on each other, Rae's anxiety intensifies as she wonders what will happen to her when her mother's absence is finally noticed and her fragile world bursts open. A Million Things transforms a gut-wrenching story of abandonment and what it's like to grow up in a house that doesn't feel safe into an astonishing portrait of resilience, mental health, and the families we make and how they make us in return.   ...Show more
$32.99
AUD
Category: Fiction
Award-winning jam-maker Aggie is determined to take her Barossa Valley cafe to new heights. She has put the pain of unsuccessful IVF treatments and a broken relationship behind her, and is focused on the many wonderful possibilities life still holds in store. When an invitation to travel across Australi a on the Ghan for her mother's seventieth birthday comes her way, she is at first apprehensive. But the trip offers a precious opportunity to spend some quality time with both her disgruntled mother, Valeria, and her distant daughter, Holly, as well as her meddling great-aunt, Myrtle. The four generations of the family, all single women, will be reunited at last. As the iconic train chugs its way beneath majestic desert skies, Aggie's difficult past resurfaces, her business comes under threat, and long-held family rifts reignite. To complicate things further, she's distracted by the attentions of a handsome younger man on his own search for meaning in some of the country's most remote and magical places. By the bestselling author of The Cake Maker's Wish, this is a sweet and soulful story about women being there for each other through the stickiest situations. It celebrates the joys and sorrows of life, and reveals the essential ingredients of the true recipe for happiness.   ...Show more
$32.99
AUD
Category: Fiction
Three women. Three secrets. Three tangled lives... Sid wears her independence like armour. So when she strikes up a rare connection with unlucky-in-love Finn, they are both determined to prove that men and women can just be friends. Can't they?Marin has the perfect home, attentive husband, two beloved c hildren - and a secret addiction to designer clothes. She knows she has it all, so why can't she stop comparing herself to other women? Bea believes that we all have one love story - and she's had hers. Now her life centres around her son, Luke, and her support group of fierce single women. But there's something that she can't tell anyone...With her inimitable warmth and wisdom, Cathy Kelly shows us that in the messy reality of marriage, family, and romance, sometimes it's the women in our lives who hold us together. ---------------------------Praise for Cathy Kelly's irresistibly comforting storytelling: 'Honest, funny, clever, it sparkles with witty, wry observations on modern life. I loved it' - Marian Keyes'This book is full of joy - and I devoured every page of it gladly' - Milly Johnson'Filled with nuggets of wisdom, compassion and humour, Cathy Kelly proves, yet again, that she knows everything there is to know about women' - Patricia Scanlan'Comforting and feel-good, the perfect treat read' - Good Housekeeping   ...Show more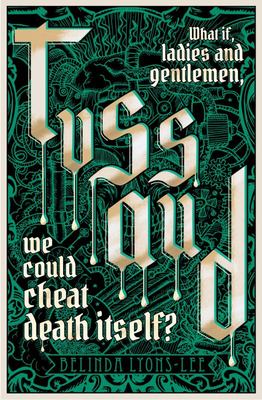 Tussaud
by Belinda Lyons-Lee
$32.99
AUD
Category: Fiction
Paris, 1810. Haunted by the French Revolution, Marie Tussaud has locked herself away in her shop with the death masks she was forced to make to avoid the guillotine. Philidor, a famous magician, offers her the chance to accompany him to London to assist in creating a wax automaton that will bring them b oth money and success.Following a disastrous performance on their opening night in which the wax on their prized spectacle melts, the eccentric Duke, William Cavendish, invites them to his rambling estate, Welbeck, where he suggests they take up residence, use his underground ballroom for a new show and in return create a private commission for him: a wax automaton in the likeness of Elanor, a beautiful girl who mysteriously disappeared from the estate when he was a child. In this delicious novel of twists and turns, Welbeck, with its locked doors and rooms, is full of secrets and no-one is who they seem. There is the seductive aura of Shelley, Dickens and Du Maurier in Tussaud. Marie must fight for survival in a world dominated by male advantage and power in a mesmerising story filled with wisdom about human behaviour and motivations.  'Thrilling, eerie, fun, and psychologically compelling, Tussaud cleverly blurs the line between history and the fantastical to create a Gothic delight of mysterious mansions, grimy London streets, stage magicians, wax-work automatons, secrets and subterfuges. Mary Shelley would be proud.' – H.G. Parry, author of The Unlikely Escape of Uriah Heep 'Lies, treasons and twists will lure and enthral the reader. At the heart of Tussaud a mysterious automaton challenges the limits of its physical body, craving for a conscience. The reader is in for wondrous ride as Belinda Lyons-Lee poignantly captures Marie Tussaud's proud self-denial, her struggle to achieve independence in a world dominated by con-artists, and her rare talent to create the most perfect illusion of life.' – Mariano Tomatis, Italian writer and magician ...Show more