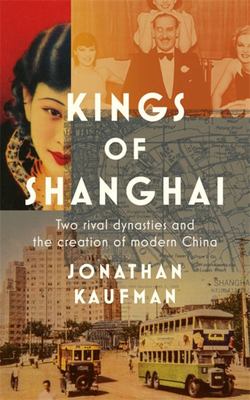 $32.99
AUD
Category: History
Kings of Shanghai tells the story of two Jewish families - the Sassoons and the Kadoories - who immigrated to China in the mid­ nineteenth century and became dynasties of a sort, standing astride Chinese business and politics for more than 175 years. The Kadoories were aristocrats while the Sassoons wer e essentially royalty, overseeing and governing the Jewish community in Baghdad across many generations. Forced to flee in the nineteenth century, the Sassoons spread out over central Asia, with two sons going to Shanghai following the Opium Wars to establish a business empire that would launch them into the upper echelons of the British establishment. The Kadoories followed soon after, their patriarch Elly first working for the Sassoons and then, after being fired, establishing a rival and equally successful trading company of his own. Jonathan Kaufman traces the intersecting stories of the two families over the course of the next century as they gathered strength and influence through the Taiping and Boxer rebellions, weathered the fall of the emperor, blossomed during the Jazz Age and civil war, and resisted Japan's brutal occupation and the ensuing Communist takeover. Kings of Shanghai is at once the intimate story of two families and a sweeping account of how modern Shanghai was born. ...Show more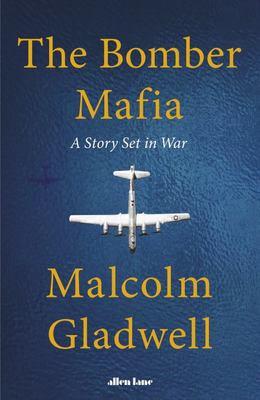 $35.00
AUD
Category: History
A riveting tale of persistence, innovation, and the incalculable wages of war, from the international bestselling author of Talking to Strangers and host of the award-winning podcast Revisionist History Most military thinkers in the years leading up to World War II saw the airplane as an afterthought. But a small band of idealistic strategists had a different view. This "Bomber Mafia" asked- What if precision bombing could, just by taking out critical choke points - industrial or transportation hubs - cripple the enemy and make war far less lethal? In The Bomber Mafia, Gladwell delves deep into questions of how technology and best intentions collide in the heat of war.   ...Show more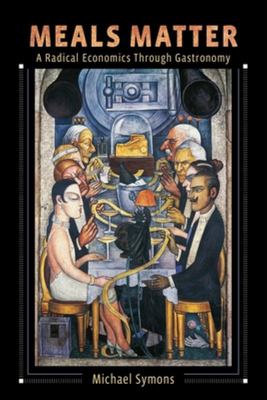 $57.95
AUD
Category: History | Series: Arts and Traditions of the Table: Perspectives on Culinary History Ser.
Until the early nineteenth century, political philosophy and economics were dining companions. Both took up fundamental questions of how we should feed one another. But with the rise of corporate capitalism, modern economics lost sight of its primary task and turned away from the complexities of real pe ople's sustenance in favor of the single-minded pursuit of money. In Meals Matter, Michael Symons returns economics to its roots in the distribution of food and the labor required. Setting the table with vivid descriptions of conviviality, he offers a gastronomic rebuttal to the narrow worldview of mainstream economics. Engaging with a wide variety of thinkers--including Epicurus, Enlightenment philosophers such as Thomas Hobbes and John Locke, the gastronomer Jean Anthelme Brillat-Savarin, and economic theorists from François Quesnay and Adam Smith through the neoliberals--Symons traces how we went astray and how we can find our way back to a more caring, sustainable way of life. He finds hope for shared "table pleasure" in institutions like community gardens, street markets, and banquets and in eating fresh, local, and "slow" food. An innovative, historically based argument at the intersection of food history and social thought, Meals Matter challenges us to reject the economics of greed in favor of a community-based economics of sharing and gastronomic enjoyment. ...Show more
$44.99
AUD
$49.99
(10% off)
Category: History
Between 1788 and 1868, approximately 25,000 women were transported to Australia. For nearly 200 years, there has been a chorus of outrage at their vulgarity, their depravity and their promiscuity. Babette Smith takes the reader beyond this traditional casting of convict women, looking for evidence of th eir humanity and individuality. Certainly some were desperate, overwhelmed by a relentless chain of criminal convictions, drunkenness and despair. But others were heroic, defiant. Smith offers fresh insights: the women's use of sound and voice to harass officials, for example; the extent of their deliberate resistance against authority. This resistance, she argues, has contributed significantly to broader Australian culture. The women's stories begin when their fates are decided by the British Crown. We are introduced to women who stole, set fires, rioted, committed insurance fraud, murdered; mothers of six and 12-year-old girls; women who refused to show deference to the Court, instead giving mock curtsies, 'jumping and capering about'.'A sailor', wrote ship's surgeon Peter Cunningham, was 'more an object of pity than wrath. To see twenty wicked fingers beckoning to him, and twenty wicked eyes winking at him, at one and the same time, no wonder his virtue should sometimes experience a fall!'. Among the hysterical accounts of bad behaviour aboard female convict ships written by concerned reverends, surgeons and others are scenes that show female camaraderie, fun and intrepid spirit. Washing clothes became 'a grand water party'; caught in a storm, women came up on deck to help their fellow convicts haul water; women sang and danced before bed, putting on concerts for each other, 'dressed out in their gayest plumage'. This camaraderie continued in Australia. In Tasmania's overcrowded Cascades factory, the superintendent complained about women 'corrupting each other' in nightly conversation laced with 'obscenity'. Another interpretation is that women sought the comfort of sharing their woes with one another, telling 'war stories' of life on assignment and generally enjoying each other's company in language that was everyday for them.Defiant Voices tells the story of the Crown trying and failing to make its prisoners subservient to a harsh penal system. Convict women challenged the authorities by living in perpetual disobedience, which was often flagrant, sometimes sexual and always loud. They were not all 'the most abandoned prostitutes', but their sexual mores were certainly different from the observers who labelled them. From factory rioters to individuals like Ann Wilson, whose response-'That will not hurt me'-provoked a magistrate to pile punishment after punishment onto her, the women of Defiant Voices fought like tigers and drove men to breaking point with their collective voices, the lewd songs and 'disorderly shouting' resounding from the page. ...Show more
$34.99
AUD
Category: History
HE STORY BEHIND THE MAN WHO MAPPED THE WORLD The name Captain James Cook is one of the most recognisable in Australian history - an almost mythic figure who is often discussed, celebrated, reviled and debated. But who was the real James Cook? This Yorkshire farm boy would go on to become the foremost ma riner, navigator and cartographer of his era, and to personally map a third of the globe. His great voyages of discovery were incredible feats of seamanship and navigation. Leading a crew of men into uncharted territories, Cook would face the best and worst of humanity as he took himself and his crew to the edge of the known world - and beyond. With his masterful storytelling talent, Peter FitzSimons brings James Cook to life. Focusing on his most iconic expedition, the voyage of the Endeavour, where Cook first set foot on Australian and New Zealand soil, FitzSimons contrasts Cook against another figure who looms large in Australasian history: Joseph Banks, the aristocratic botanist. As they left England, Banks, a rich, famous playboy, was everything that Cook was not. The voyage tested Cook's character and would help define his legacy. Now, 240 years after James Cook's death, FitzSimons reveals what kind of man James was at heart. His strengths, his weaknesses, his passions and pursuits, failures and successes.   ...Show more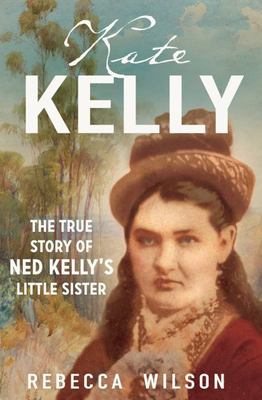 $32.99
AUD
Category: History
Kate Kelly has always been overshadowed by her famous brother Ned, but the talented young woman was a popular public figure in her own right. This moving biography tells her astonishing story in full for the first time.Kate Kelly, the daring sister of legendary bushranger Ned Kelly, was mysteriously fou nd dead in a lagoon outside the town of Forbes in 1898. At the inquest, Kate's husband Bricky Foster claimed that she was addicted to drink and frequently spoke of suicide. However, a friend and neighbour testified that she had only known Kate to drink since the recent birth of her baby and that she never spoke of suicide. Was it suicide, accident or murder, and why had she changed her name to Ada? Kate's exploits as a decoy and runner for the Kelly gang are well known, as is her presence at the gruesome Glenrowan siege, and the street protests that failed to save Ned's life. In the years after Ned's execution, she appeared at public gatherings around Australia. Huge crowds came to see her talk and ride, and she helped to popularise the Ned Kelly story, becoming a celebrity in her own right. Then she disappeared from the public eye. Rebecca Wilson is the first to uncover what really happened to Kate Kelly. It will surprise anyone who thought they already knew the story of Australia's most famous outlaw.   ...Show more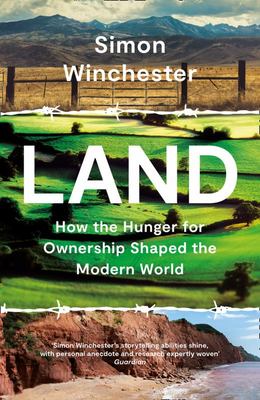 $34.99
AUD
Category: History
From the bestselling author Simon Winchester, a human history of land around the world: who mapped it, owned it, stole it, cared for it, fought for it and gave it back. The ownership of land has always been complicated, opaque, and more than a little anarchic when viewed from the outside. In this book, Simon Winchester explores the the stewardship of land, the ways it is delineated and changes hands, the great disputes, and the questions of restoration – particularly in the light of climate change and colonialist reparation. A global study, this is an exquisite exploration of what the ownership of land might really mean – not in dry-as-dust legal terms, but for the people who live on it. ...Show more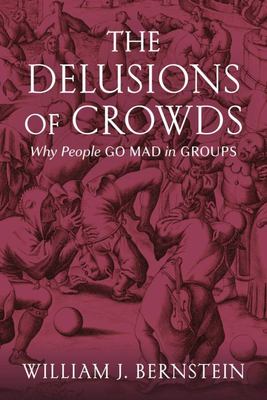 $32.99
AUD
Category: History
Inspired by Charles Mackay's 19th-century classic Memoirs of Extraordinary Popular Delusions and the Madness of Crowds, William Bernstein engages with mass delusion with the same curiosity and passion, but armed with the latest scientific research that explains the biological, evolutionary and psychosoc ial roots of human irrationality. Bernstein tells the stories of dramatic religious and financial mania in western society over the last 500 years - from the Anabaptist Madness that afflicted the Low Countries in the 1530s to the dangerous end-times beliefs that animate ISIS and pervade today's polarised nations; and from the South Sea Bubble to the Enron scandal and dot com bubbles of recent years. Through Bernstein's supple prose, the participants are as colourful as their motivation, invariably 'the desire to improve one's well-being in this life or the next.' As revealing about human nature as they are historically significant, Bernstein's chronicles reveal the huge cost and alarming implications of mass mania as he observes that if we can absorb the history and biology of mass delusion, we can recognise it more readily in our own time and avoid its frequently dire impact. ...Show more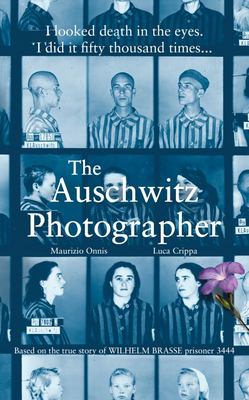 $35.00
AUD
Category: History
'I looked death in the eyes. I did it fifty thousand times...' Wilhelm Brasse When Germany invaded Wilhelm Brasse's native Poland in 1939, he was asked to swear allegiance to Hitler and join the Wehrmacht. He refused. He was deported to Auschwitz concentration camp as political prisoner number 3444. A trained portrait photographer, he was ordered by the SS to record the inner workings of the camp. He began by taking identification photographs of the prisoners as they entered the camp, went on to capture the criminal medical experiments of Josef Mengele, and also recorded executions. Between 1940 and 1945, Brasse took around 50,000 photographs of the horror around him. He took them because he had no choice. Eventually, Brasse's conscience wouldn't allow him to hide behind his camera. First he risked his life by joining the camp's Resistance movement, faking documents for prisoners, trying to smuggle images to the outside world to reveal what was happening. Then, when Soviet troops finally advanced on the camp to liberate it, Brasse refused SS orders to destroy his photographs. 'Because the world must know,' he said. For readers of The Librarian of Auschwitz and The Boy Who Followed His Father into Auschwitz, this extraordinary true story of horror, hope and courage lies at the very heart of the Holocaust. 'Brasse has left us with a powerful legacy in images. Because of them we can see the victims of the Holocaust as human and not statistics.' Fergal Keane   ...Show more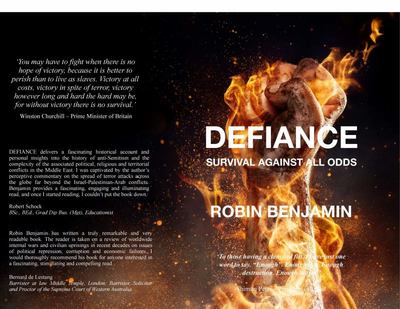 $35.99
AUD
Category: History
DEFIANCE delivers a fascinating historical account and personal insights into the history of anti-Semitism and the complexity of the associated political, religious and territorial conflicts in the Middle East.
$24.99
AUD
Category: History
#1 New York Times Bestseller From a renowned historian comes a groundbreaking narrative of humanity's creation and evolution--a #1 international bestseller--that explores the ways in which biology and history have defined us and enhanced our understanding of what it means to be "human." One hundred thou sand years ago, at least six different species of humans inhabited Earth. Yet today there is only one--homo sapiens. What happened to the others? And what may happen to us? Most books about the history of humanity pursue either a historical or a biological approach, but Dr. Yuval Noah Harari breaks the mold with this highly original book that begins about 70,000 years ago with the appearance of modern cognition. From examining the role evolving humans have played in the global ecosystem to charting the rise of empires, Sapiens integrates history and science to reconsider accepted narratives, connect past developments with contemporary concerns, and examine specific events within the context of larger ideas. Dr. Harari also compels us to look ahead, because over the last few decades humans have begun to bend laws of natural selection that have governed life for the past four billion years. We are acquiring the ability to design not only the world around us, but also ourselves. Where is this leading us, and what do we want to become? Featuring 27 photographs, 6 maps, and 25 illustrations/diagrams, this provocative and insightful work is sure to spark debate and is essential reading for aficionados of Jared Diamond, James Gleick, Matt Ridley, Robert Wright, and Sharon Moalem. ...Show more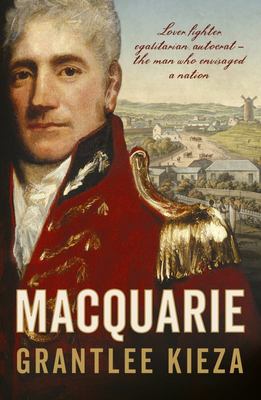 $34.99
AUD
Category: History
Lachlan Macquarie is credited with shaping Australia's destiny, transforming a harsh, foreboding penal colony into an agricultural powerhouse and ultimately a prosperous society.He also helped shape Australia's national character. An egalitarian at heart, Macquarie saw boundless potential in Britain's r efuse, and under his rule many former convicts went on to become successful administrators, land owners and business people.However, the governor's ambitions for the colony brought him into conflict with the continent's original landowners, and he was responsible for the deaths of Aboriginal men, women and children, brutally killed in a military operation intended to create terror among local Indigenous people.So was Macquarie the man who sowed the seeds of a new nation, or a tyrant who destroyed Aboriginal resistance?In this, the most comprehensive biography yet of this fascinating colonial governor, acclaimed biographer Grantlee Kieza draws on Macquarie's rich and detailed journals. Ultimately, Macquarie laid the foundations for a new nation, but, in the process, he played a part in the dispossession of the continent's first nations.Lover, fighter, egalitarian, autocrat, Lachlan Macquarie is a complex and engaging character who first envisaged the nation we call Australia.   ...Show more