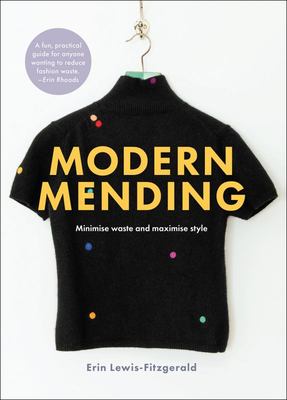 $35.00
AUD
Category: Fashion and Beauty
Australians send millions of tonnes of clothing to landfill each year - one of the highest clothing consumers in the world. The good news is that mending is trending and it's never been easier to repair and reinvent your favourite clothes.
$39.99
AUD
Category: Fashion and Beauty
A special enlarged edition of the international bestseller Coco Chanel: The Illustrated World of a Fashion Icon celebrating 50 years since Coco's death, 100 years of Chanel No.5 and five years since the original release of this beautiful illustrated biography from globally renowned illustrator Megan Hes s.   Discover the story of Coco's amazing early life, the iconic fashion empire that she built, and the legacy that the left behind, brought to life with Megan's stylish and whimsical illustrations.   The special edition features a larger format, beautiful new cover and a ribbon. ...Show more
$49.99
AUD
Category: Fashion and Beauty
'Honestly and candidly captures fifty sublime years of fashion' Manolo Blahnik Discover what truly happens behind the scenes in the world of high fashion in this detailed, storied memoir from style icon, bestselling author and former Vogue creative director André Leon Talley. During André Leon Talley' s first magazine job assisting Andy Warhol at Interview, a fateful meeting with Karl Lagerfeld began a decades-long friendship and propelled Talley into the upper echelons by virtue of his shared knowledge and adoration of fashion. He moved to Paris as bureau chief of John Fairchild's Women's Wear Daily, befriending fashion's most important designers. But as Talley made friends, he also made enemies. A fraught encounter with a member of the house of Yves Saint Laurent sent him back to New York and into the offices of Vogue under Grace Mirabella. There, he developed an unlikely but intimate friendship with Anna Wintour, and as she rose to the top of Vogue's masthead, Talley became the most influential man in fashion. The Chiffon Trenches is a candid look at the who's who of the last fifty years of fashion, and proof that fact is always fascinatingly more devilish than fiction. André Leon Talley's engaging memoir tells the story of how he not only survived but thrived - despite racism, illicit rumours and all the other challenges of this notoriously cutthroat industry - to become one of the most legendary voices and faces in fashion. ...Show more
$35.00
AUD
Category: Health
"Fun, interesting and credible." -New York Times Book Review A preventative medicine physician and staff writer for The Atlantic explains the surprising and unintended effects of our hygiene practices in this informative and entertaining introduction to the new science of skin microbes and probiotics.   Keeping skin healthy is a booming industry, and yet it seems like almost no one agrees on what actually works. Confusing messages from health authorities and ineffective treatments have left many people desperate for reliable solutions. An enormous alternative industry is filling the void, selling products that are often of questionable safety and totally unknown effectiveness. In Clean, doctor and journalist James Hamblin explores how we got here, examining the science and culture of how we care for our skin today. He talks to dermatologists, microbiologists, allergists, immunologists, aestheticians, bar-soap enthusiasts, venture capitalists, Amish people, theologians, and straight-up scam artists, trying to figure out what it really means to be clean. He even experiments with giving up showers entirely, and discovers that he is not alone. Along the way he realizes that most of our standards of cleanliness are less related to health than most people think. A major part of the picture has been missing: a little-known ecosystem known as the skin microbiome--the trillions of microbes that live on our skin and in our pores. These microbes are not dangerous; they're more like an outer layer of skin that no one knew we had, and they influence everything from acne, eczema, and dry skin to how we smell. The new goal of skin care will be to cultivate a healthy biome--and to embrace the meaning of "clean" in the natural sense. This can mean doing much less, saving time, money, energy, water, and plastic bottles in the process. Lucid, accessible, and deeply researched, Clean explores the ongoing, radical change in the way we think about our skin, introducing readers to the emerging science that will be at the forefront of health and wellness conversations in coming years. ...Show more
$39.99
AUD
Category: Fashion and Beauty
NEW YORK TIMES BESTSELLER Celebrity model Inès de la Fressange shares the well-kept secrets of how Parisian women maintain effortless glamour and a timeless allure. Inès de la Fressange--France's icon of chic--shares her personal tips for living with style and charm, gleaned from decades in the fashion industry. She offers specific pointers on how to dress like a Parisian, including how to mix affordable basics with high-fashion touches, and how to accessorize. Her step-by-step do's and don'ts are accompanied by fashion photography, and the book is personalized with her charming drawings. Inès also shares how to bring Parisian chic into your home, and how to insert your signature style into any space--even the office. Complete with her favorite addresses for finding the ultimate fashion and decorating items, this is a must-have for any woman who wants to add a touch of Paris to her own style. ...Show more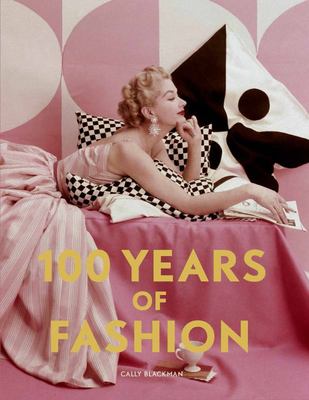 $29.99
AUD
Category: Fashion and Beauty | Series: Pocket Editions Ser.
This book documents the most exciting and diverse period in fashion: from 1900 on, when women's lives and manner of dress changed dramatically. From home dressmaking to couture, from rationing to "The New Look," from the birth of the teenager to mass manufacture, this selection of over 400 photographs a nd illustrations tells the fascinating story of a fashion revolution. 100 Years of Fashion will appeal to everyone with an interest in fashion.   ...Show more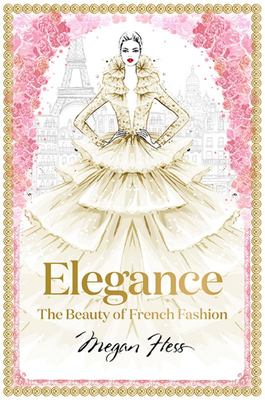 $29.99
AUD
Category: Fashion and Beauty | Series: Megan Hess: the Masters of Fashion Ser.
Join internationally renowned fashion illustrator Megan Hess as she explores the timeless beauty and glamour of ten of France's best-loved designers in a stylish celebration of one of the world's favourite fashion destinations.   From the courts of Versailles to the cobbled streets of Paris, French fash ion has always been the epitome of elegance. Whether it's Dior's New Look, Yves Saint Laurent's Le Smoking jacket or Chanel's little black dress, the masters of French fashion understand that clothing is more than a craft: it's an art form.   Megan Hess's love for French style sparked her career in fashion illustration. In these pages, she unspools the threads of ten legendary designers - Chanel, Dior, Saint Laurent, Lanvin, Givenchy, Chlo , Balmain, Louis Vuitton, Herm s and Celine - to discover the origins of haute couture, pr t- -porter and everything chic.   Accompanied by Megan's exquisite illustrations of current and archival collections, Elegance: The Beauty of French Fashion tells the story of how France's iconic fashion houses have influenced the very fabric of design. ...Show more
$24.99
AUD
Category: Fashion and Beauty | Series: Little Book of Fashion Ser.
One of the oldest Italian fashion brands in existence today, Gucci was founded in Florence in 1921. Guccio Gucci established his company with the goal of creating opulent luggage for Italy's wealthy and fashionable upper-classes. With the signature Gucci print of dark brown diamonds on a tan background, interlocking G logo and red and green stripe, the brand has gone on to become the last word in Italian luxury. Gucci's signature items - the belt, the bag, the loafer - transcend fleeting fashion trends, and have remained central to the house's identity into the twenty-first century. Under the stewardship of Tom Ford, Gucci epitomized the louche and mischievous 1990s aesthetic. Today, under Alessandro Michele, the brand's combination of romance and toughness is in hot demand. The Little Book of Guccitells the story of this historic yet flourishing house, and the visionary looks that have cemented its place in fashion history. ...Show more
$60.00
AUD
Category: Fashion and Beauty
A stunning exploration of fashion's premier art form with internationally renowned illustrator Megan Hess. Hundreds of hours, many expert hands and unimaginable metres of fabric: couture is truly wearable art, where creativity and craftsmanship collide. Megan Hess has spent her career documenting fashi on's most beautiful people, places and pieces. In The Illustrated World of Couture, she brings to life its most important - and intriguing - art form, with fascinating insights and exceptional illustrations. Worn by only a handful of people worldwide, couture still has incredible influence, even beyond the traditional boundaries of fashion. In this unique collection, follow Megan through the intricate details, multifaceted inspirations and dramatic shows that define the couture experience. Let her introduce you to the generations of creators who conceive and craft these fantastical garments, and the collectors who treasure them. And travel with her to the exclusive ateliers and glamorous events of the world's fashion capitals to see how couture is both designed and displayed. Megan Hess invites you to discover The Illustrated World of Couture in this essential volume for all fashion devotees.   ...Show more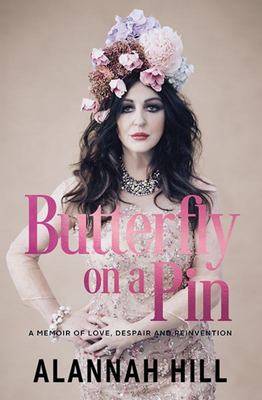 $32.99
AUD
Category: Fashion and Beauty
'Raw and real and funny and sad - I could not put this book down' - Jane Kennedy 'You might expect fluff and fashion ... what you get is harrowing, full-strength, funny and deeply satisfying - Zoë Foster Blake Unflinching, funny, shocking, inspiring and tender: this is a story like no other. Alanna h Hill, one of Australia's most successful fashion designers, created an international fashion brand that defied trends with ornamental, sophisticated elegance, beads, bows and vintage florals. But growing up in a milk bar in Tasmania, Alannah's childhood was one of hardship, fear and abuse. At an early age she ran away from home with eight suitcases of costumes and a fierce determination to succeed, haunted by her mother's refrain of 'You'll never amount to anything, you can't sew, nobody likes you and you're going to end up in a shallow grave, dear!'   At the height of her success, Alannah walked the razor's edge between two identities - the 'good' Alannah and the 'mongrel bastard' Alannah. Who was the real Alannah Hill? Reprieve came in the form of a baby boy and the realisation that becoming a mother not only changes your life, but completely refurbishes it, forever.   Yet 'having it all' turned out to be another illusion. In 2013 Alannah walked away from her eponymous brand, a departure that left her coming apart at the seams. She slowly came to understand the only way she could move forward was to go back. At the heart of it all was her mother, whose loveless marriage and disappointment in life had a powerful and long-lasting effect on her daughter. It was finally time to call a truce with the past.      This extraordinary book is the fierce and intelligent account of how a freckle-faced teenage runaway metamorphosed into a trailblazer and true original. ...Show more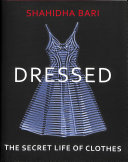 $55.00
AUD
Category: Fashion and Beauty
We are all dressed. But how often do we pause to think about the place of our clothes in our lives? What unconscious thoughts do we express when we dress every day? Can memories, meaning and ideas be wrapped up in a winter coat? These are the questions that interest Shahidha Bari, as she explores the s ecret language of our clothes. Ranging freely through literature, art, film and philosophy, Dressed tracks the hidden power of clothes in our culture and our daily lives. From the depredations of violence and ageing to our longing for freedom, love and privacy, from the objectification of women to the crisis of masculinity, each garment exposes a fresh dilemma. Item by item, the story of ourselves unravels. Evocative, enlightening and dazzlingly original, Dressed is not just about clothes as objects of fashion or as a means of self-expression. This is a book about the deepest philosophical questions of who we are, how we see ourselves and how we dress to face the world. ...Show more
$90.00
AUD
Category: Fashion and Beauty
The Metropolitan Museum of Art Costume Institute's annual fashion exhibition is the most prestigious of its kind, featuring subjects that both reflect the zeitgeist and contribute to its creation. Each exhibition--from 2005's Chanel to 2011's Alexander McQueen: Savage Beauty and 2012's Schiaparelli and Prada: Impossible Conversations--creates a provocative and engaging narrative drawing hundreds of thousands of visitors. This updated edition includes material from 2015's China: Through the Looking Glass, 2018's Heavenly Bodies: Fashion and the Catholic Imagination (the most visited exhibition in the museum's history), and 2019's Camp: Notes on Fashion. The show's opening-night gala, produced in collaboration with Vogue magazine, is regularly referred to as the party of the year, and draws a glamorous A-list crowd, drawing an unrivaled mix of Hollywood fashion. This updated edition of Vogue and the Metropolitan Museum of Art Costume Institute once again invites you into the stunning spectacle that comes when fashion and art meet at The Met. ...Show more