$24.99
AUD
Category: Design
A modern classic for a new generation looking for environmentally friendly, thrifty, tried and true solutions for tackling everyday household tasks.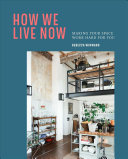 $45.00
AUD
Category: Design
When the housing market takes a dip, fewer of us move as we just can't afford it. That's the time to take a long hard look at your home and work out how to make the most of every room - even every corner. Perhaps you're trying to carve out more space to accommodate a growing family, or maybe you're wond ering where you can squeeze in a home office, a utility room or a kids' playroom. Whatever your particular needs, in How We Live Now Rebecca Winward explores ways to make your home work harder for you. She explores open-plan living, opting for more flexible room configurations, and using pockets of 'dead space' - under the stairs, on the landing or in the garden - that have unrecognised potential. Multitasking furniture and smart storage both have their role to play, as does versatile lighting. Streamline everyday life with How We Live Now. ...Show more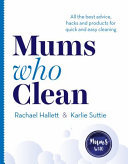 $29.99
AUD
Category: Design
Most of us don't love cleaning, but it's something that has to be done. So why not share all our trusty tips and clever shortcuts with each other to get the job done quicker? Rachael and Karlie are the creators of Mums Who Clean, the busy Facebook group where hundreds of thousands of Aussie mums swap t heir secrets for keeping their homes fresh and sparkling and dealing with domestic dilemmas. Whether it's soap scum in the shower, stubborn oven mess or kids' slime disasters, these ladies have the solutions - and often they're things you'd never think of trying! Combining all this tried-and-tested advice in one handy guide, Mums Who Clean covers- - The community's top cleaning products and tools, and how to use them for the best results - Exactly how to clean your home, room by room - Budget-friendly cleaning and odour-eliminating recipes - Dealing with unexpected guests and an out-of-control house - Real-estate cleaning - Creating a cleaning schedule for your family Enjoy the most gleaming and organised house you've ever had with Mums Who Clean. ...Show more
$45.00
AUD
Category: Design
Renovating or building your own home is one of the biggest investments (financially and emotionally) you can ever make. For years, the BuildHer Collective have helped women around the world make this a fun, rewarding and empowering experience. Led by dynamic Australian duo Kribashini Hannon and Rebeka M organ, BuildHer have created a movement. In this book, they're here to share their building expertise, for women of all experience levels. Whether you're contemplating a renovation, or are flipping your third property, this book is catered for varying levels of experience in building and construction. (Even those of us with zero experience!) Using case studies and stories from the BuildHer community, Kribashini and Rebeka show how anyone can achieve their goal and become an accomplished BuildHer. ...Show more
$24.99
AUD
Category: Wine and Drinks
The long-awaited new book from the authors of the blockbuster bestseller Spotless. It's almost a decade since the original Spotless took Australia by storm, selling more than half a million copies and launching Shannon Lush as Australia's most trusted domestic guru. Now the original team of Shannon Lush and Jennifer Fleming has written the book that everyone has been asking them for - an A-Z of stains and stain removal that will become the new trusted household companion. Shannon's tried and true remedies have rescued many an accidental stain maker, and now solutions are even easier to find in this A-Z guide. Not only that, it features brand new stains - from pesto to pomegranate, kebabs to kiwi fruit, hoisin sauce to hummus - as well as old favourites - from red wine to rust, banana to butter, moths to mayonnaise. Spotless A-Z features a comprehensive list of stains, the most common surfaces affected by stains, and step-by-step instructions on how to solve them. there's no need to consult an index. the solutions are right there - and they are solutions you can trust. With so much information about stain removal techniques available from so many different sources, much of it contradictory, it's important to have a guide you can rely on: Spotless A-Z. ...Show more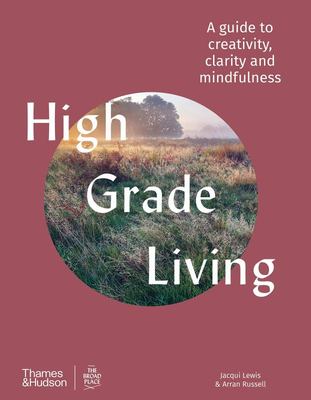 $49.99
AUD
Category: Design
In an increasingly frenetic and fractured world, we have lost the essence of ourselves. This book is a guide to stripping away artifice in your life to discover your 'broad place', where you come into contact with your higher self as a creative and conscious human.High-Grade Living demonstrates how a st rong foundation of meditation can benefit all areas of your life, from the home to relationships, creativity and happiness. The book examines how to audit, edit and refine your home through considered exercises on assessing excess and determining how well your possessions reflect who you are. Other prompts will help your creativity flow and establish how your words and actions embody who you want to be. Author Jacqui Lewis is a long-time practitioner of Integrated Meditation and founder of multiple businesses who has lived life at the extremes of stress and anxiety, and now teaches others the grounded, innovative and resilient approach that brought her back to herself.   ...Show more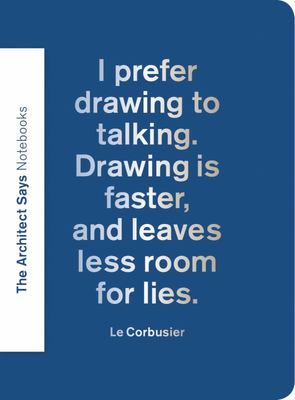 $29.99
AUD
Category: Design
An elegant stationery extension of our successful "Says" series, these notebooks feature key quotes from our current series bestseller, The Architect Says.
$59.99
AUD
Category: Design
Australian design has forged its own unique trajectory, influenced by geographic isolation, a distinctive natural environment and a modern sensibility. Design Lives Here showcases the best of Australian residential architecture and interiors, and pays homage to the local designers and makers who have cr afted bespoke pieces of furniture and lighting for these homes, whether large or small.From a reimagined Californian bungalow with a dining table inspired by the humble HB pencil to a monumental inner-city residence furnished with more than 100 custom pieces, these houses - and the objects that reside within - offer a compelling snapshot of contemporary Australian design through the lens of materiality, utility, site and place. ...Show more
$59.99
AUD
Category: Design
Kerstin Thompson Architects: Encompassing people and place takes readers on an immersive journey into the very heart of this extraordinary body of work, and documents how, over time, the practice has shifted its focus from individual housing to larger-scale public projects created by a collaborative and talented team. With high-quality images, sketches and drawings selected from Thompson's archive and discursive texts, this monograph provides a deep insight into not only what architects do - the buildings they make - but also why and how they design. ...Show more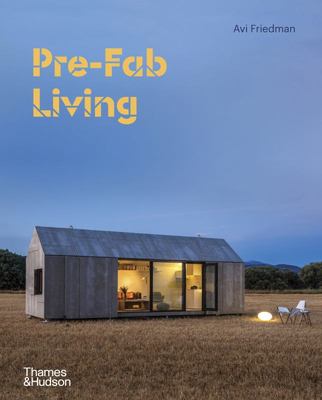 $49.99
AUD
Category: Design
Efficient and inexpensive to produce, pre-fabricated homes are an ideal solution to the financial and environmental costs facing the modern homeowner. Their extremely versatile format also makes them adaptable to all kinds of locations, be it a secluded off-the-grid setting or a dense urban area.This su rvey of the world's most innovative pre-fab houses explores the full range of possibilities, suitable for anyone interested in clever and creative home-building solutions--no architectural degree required. From carbon-neutral houses to plug-and-play dwellings and converted shipping containers, each chapter explores the varied and exciting ways that people are using pre-fabricated technology to address contemporary challenges.Richly illustrated with photographs and drawings, featuring projects selected by a longtime expert in pre-fab architecture, Pre-Fab Living presents factory-made houses in a new light. Whether designing on a tight budget, crafting something self-sustaining, or simply looking for new spatial ideas, architects, designers, and home builders alike will find it to be an essential source of inspiration. ...Show more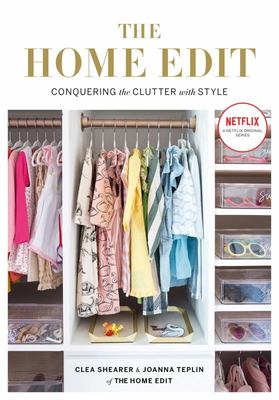 The Home Edit
by Clea Shearer; Joanna Teplin
$39.99
AUD
Category: Design
What if you could conquer the clutter, make your home pretty and keep it that way? 'Professional organizers Clea Shearer and Joanna Teplin are in high demand in Hollywood, having organized everything from pantries to play rooms for stars like Gwyneth Paltrow, Rachel Zoe, Lauren Conrad and Mandy Moore. While the Nashville-based founders of The Home Edit (and its celeb-followed Instagram) may not be able to give you Rachel Zoe's enviable shoe collection, they can give you the tools to get your own into similarly immaculate order - and hey, that's a step in the right direction.' - People Believe this: every single space in your house has the potential to function efficiently and look great. The mishmash of summer and winter clothes in the closet? Yep. Even the dreaded junk drawer? Consider it done. And the best news: it's not hard to do-in fact, it's a lot of fun. From Clea Shearer and Joanna Teplin, the Instagram-famous home organizers who made their orderly eye candy the method that everyone swears by, comes a signature approach to decluttering. The Home Edit walks you through paring down your belongings in every room, arranging them in a stunning and easy-to-find way (hello, labels!), and maintaining the system so you don't need another do-over in six months. When you're done, you'll not only know exactly where to find things, but you'll also love the way it looks. A master class and lookbook in one, The Home Edit is filled with bright photographs and detailed tips, from placing plastic dishware in a drawer where little hands can reach to categorizing pantry items by color (there's nothing like a little ROYGBIV to soothe the soul). Above all, it's like having your best friends at your side to help you turn the chaos into calm. ...Show more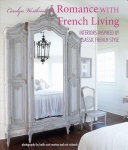 $59.99
AUD
Category: Design
Vintage finds and fabrics are elegantly paired to recreate the grace and comfort of French-style.   A Romance with French Living provides a glimpse into Carolyn Westbrook's world, where treasured antiques and vintage finds, perfectly faded fabrics and timeworn furniture blend, seemingly effortlessly, in superb interiors that are both relaxing and chic, inspired by French style. Part One--French-inspired Interiors--showcases Carolyn's love for designing interiors, decorating, and creating relaxed and welcoming rooms. Essentially French shows how to adapt classic French style to suit modern-day living, this ethos is carried through to the chapters, A Cottage in the Country and Urban Farmhouse. Part Two--It's All in the Detail--concentrates on adding those all-important finishing touches to a room, whether it's antique leather-bound books, cherished items gathered on overseas travel, or swathes of Carolyn's much-loved white linen, from vintage French linen bedsheets finding a new life as tablecloths and curtains to pristine bed linen and smart upholstery. The final section of the book focuses on entertaining and celebrations, from a country barn party to a bridal shower and an intimate family wedding at Carolyn's own home, The Oaks Plantation in Texas. ...Show more