$22.99
AUD
Category: Science and Nature
An inspired weaving of indigenous knowledge, plant science, and personal narrative from a distinguished professor of science and a Native American whose previous book, Gathering Moss, was awarded the John Burroughs Medal for outstanding nature writing.   As a botanist and professor of plant ecology, Rob in Wall Kimmerer has spent a career learning how to ask questions of nature using the tools of science. As a Potawatomi woman, she learned from elders, family, and history that the Potawatomi, as well as a majority of other cultures indigenous to this land, consider plants and animals to be our oldest teachers. In Braiding Sweetgrass, Kimmerer brings these two lenses of knowing together to reveal what it means to see humans as "the younger brothers of creation." As she explores these themes she circles toward a central argument: the awakening of a wider ecological consciousness requires the acknowledgement and celebration of our reciprocal relationship with the world. Once we begin to listen for the languages of other beings, we can begin to understand the innumerable life-giving gifts the world provides us and learn to offer our thanks, our care, and our own gifts in return. ...Show more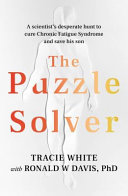 $32.99
AUD
Category: Science and Nature
Based on a viral article, the gripping medical mystery story of Ron Davis, a world-class Stanford geneticist who has put his career on the line to find the cure for chronic fatigue syndrome, the disease killing his son.
$45.00
AUD
Category: Science and Nature | Series: Lonely Planet Ser.
There's something purely magical about being in nature; it transforms us, it renews us. Yet, in a world where high rises, dense population and technology have become virtually inescapable, immersing oneself in nature is seemingly out-of-reach. Lonely Planet's Natural World invites you to reconnect with nature in this sweeping look at the cultural, ecological and historical significance of our world's remaining natural places.The natural world is not as far away as you may believe. In each chapter we explore one specific environment and show you places around the world where you can immerse yourself under a canopy of leaves, quiet your mind amongst sparkling snow, and refresh your senses to a soundtrack of crashing waves. We've also included excerpts from nature writers such as John Muir to help illuminate your sense of place throughout history, and easy-to-follow activities, like "how-to-forest-bathe," to provide inspiration for when you arrive.Nature is a precious resource; not for what we can take from it, but for what we can learn from it. The natural places in this book are in danger from a plethora of human-created threats. While this book is a celebration of these spaces, it is also meant to impart their value and importance, and calls on readers to protect such places. Discover how to absorb the benefits of nature while preserving these environments for future generations.   ...Show more
$32.99
AUD
Category: Science and Nature
A fascinating exploration of the intricacies of how we remember, why we forget, and what we can do to protect our memories, from the Harvard-trained neuroscientist and bestselling author of Still Alice. Have you ever felt a crushing wave of panic when you can't for the life of you remember the name of that actor in the movie you saw last week, or you walk into a room only to forget why you went there in the first place? If you're over forty, you're probably not laughing. You might even be worried that these lapses in memory could be an early sign of Alzheimers or dementia. In reality, for the vast majority of us, these examples of forgetting are completely normal. Why? Because while memory is amazing, it is far from perfect. Our brains aren't designed to remember every name we hear, plan we make, or day we experience. Just because your memory sometimes fails doesn't mean it's broken or succumbing to disease. Forgetting is actually part of being human. In Remember, neuroscientist and acclaimed novelist Lisa Genova delves into how memories are made and how we retrieve them. You'll learn whether forgotten memories are temporarily inaccessible or erased forever and why some memories are built to exist for only a few seconds (like a passcode) while others can last a lifetime (your wedding day). You'll come to appreciate the clear distinction between normal forgetting (where you parked your car) and forgetting due to Alzheimers (that you own a car). And you'll see how memory is profoundly impacted by meaning, emotion, sleep, stress, and context. Once you understand the language of memory and how it functions, its incredible strengths and maddening weaknesses, its natural vulnerabilities and potential superpowers, you can both vastly improve your ability to remember and feel less rattled when you inevitably forget. You can set educated expectations for your memory, and in doing so, create a better relationship with it. You don't have to fear it anymore. And that can be life-changing. Using her expertise as a neuroscientist and her gifts as a storyteller, Genova explains the nuances of human memory. As with her previous books, this is an engaging and edifying read.- Steven Pinker, Johnstone Professor of Psychology, Harvard University, author of How the Mind Works. 'No one writes more brilliantly about the connections between the brain, the mind, and the heart. Remember is a beautiful, fascinating, and important book about the mysteries of human memory, what it is, how it works, and what happens when it is stolen from us. A scientific and literary treat that you will not soon forget.' - Daniel Gilbert, Edgar Pierce Professor of Psychology, Harvard University, New York Times bestselling author of Stumbling on Happiness 'In Remember, Lisa Genova provides easy-to-follow, no nonsense advice on how to maximize one of the greatest outputs of your brain, memory. But, more important, she also lets us know that while memory is a tremendous gift, the real you is much more than just what you can remember! -  Rudolph E. Tanzi, PhD, professor of neurology, Harvard Medical School, coauthor of The Healing Self ...Show more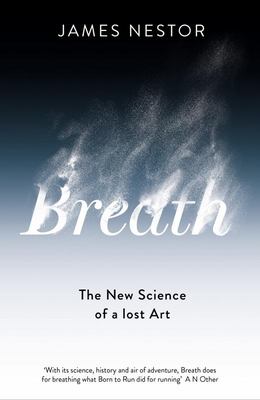 $35.00
AUD
Category: Science and Nature
300,000 years ago, Homo sapienshad bigger skulls. Cooked food meant our heads shrunk; alongside a growing brain, our airways got narrower. Urbanisation then led us to breathe less deeply and less healthily. And so today more than 90% of us breathe incorrectly. So we might have been breathing all our lif e, but we need to learn how to breathe properly! In Breath, James Nestor meets cutting-edge scientists at Harvard and experiments on himself in labs at Stanford to see the impact of bad breathing. He revives the lost, and recently scientifically proven, wisdom of swim coaches, Indian mystics, stern-faced Russian cardiologists, Czechoslovakian Olympians and New Jersey choral conductors - the world's foremost 'pulmonauts' - to show how breathing in specific patterns can trigger our bodies to absorb more oxygen, and he explains the benefits for everyone that result, from staying healthy and warding off anxiety to improving focus and losing weight. Breathis a fascinating ride through evolution, medicine and physiology - and extreme sports. But mostly it explores you. Structured as a journey with chapters from the mouth and nose through to the lungs and nervous system, it is non-fiction at its breath-taking best. ...Show more
$22.99
AUD
Category: Science and Nature
'We spend our whole lives in one body and yet most of us have practically no idea how it works and what goes on inside it. The idea of the book is simply to try to understand the extraordinary contraption that is us.' Bill Bryson sets off to explore the human body, how it functions and its remarkable a bility to heal itself. Full of extraordinary facts and astonishing stories The Body: A Guide for Occupants is a brilliant, often very funny attempt to understand the miracle of our physical and neurological make up. A wonderful successor to A Short History of Nearly Everything, this new book is an instant classic. It will have you marvelling at the form you occupy, and celebrating the genius of your existence, time and time again. 'What I learned is that we are infinitely more complex and wondrous, and often more mysterious, than I had ever suspected. There really is no story more amazing than the story of us.' THE NUMBER ONE SUNDAY TIMES BESTSELLER 'A directory of wonders.' - The Guardian 'Jaw-dropping.' - The Times 'Classic, wry, gleeful Bryson...an entertaining and absolutely fact-rammed book.' - The Sunday Times ...Show more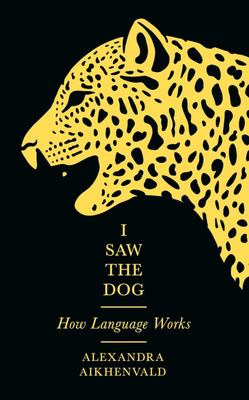 $29.99
AUD
Category: Science and Nature
A leading expert draws on a lifetime of fieldwork to reveal the mysteries and magic of language.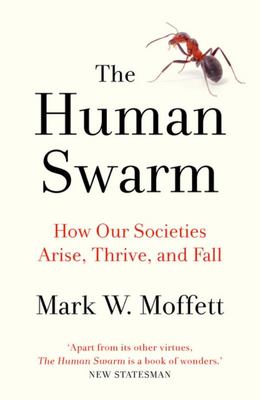 $24.99
AUD
Category: Science and Nature
The epic story and ultimate big history of how human society evolved from intimate chimp communities into the sprawling civilizations of a world-dominating species If a chimpanzee ventures into the territory of a different group, it will almost certainly be killed. But a New Yorker can fly to Los Angel es--or Borneo--with very little fear. Psychologists have done little to explain this: for years, they have held that our biology puts a hard upper limit--about 150 people--on the size of our social groups. But human societies are in fact vastly larger. How do we manage--by and large--to get along with each other? In this paradigm-shattering book, biologist Mark W. Moffett draws on findings in psychology, sociology and anthropology to explain the social adaptations that bind societies. He explores how the tension between identity and anonymity defines how societies develop, function, and fail. Surpassing Guns, Germs, and Steel and Sapiens, The Human Swarm reveals how mankind created sprawling civilizations of unrivaled complexity--and what it will take to sustain them. ...Show more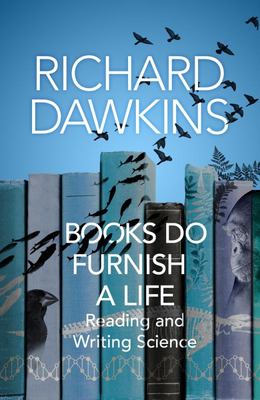 $35.00
AUD
Category: Science and Nature
At a time when science can seem complex and remote, it has a greater impact on our lives, and to the future of our planet, than ever before. It really matters that its discoveries and truths should be clearly and widely communicated. That its enemies, from the malicious to the muddled, the self-deluding to the self-interested, be challenged and exposed. That science should be brought out of the laboratory, taken into the corridors of power and defended in the maelstrom of popular culture. No one does this better than Richard Dawkins. In bringing together his forewords, afterwords and introductions to works by some of the leading thinkers of our age - Carl Sagan, Lawrence Krauss, Jacob Bronowski, Lewis Wolpert - and a selection of his reviews, both admiring and critical, of a wide range of scientific and other works, Books do Furnish a Life celebrates the writers who communicate the ideas of science and the natural world in both fiction and non-fiction. It celebrates the courage of those who write about their experiences of escaping religion and embracing rationality, of protecting the truths of science and analytical rigour against charlatanry and obfuscation. ...Show more
$19.99
AUD
Category: Science and Nature
Astrophysicist Neil deGrasse Tyson has attracted one of the world's largest online followings with his fascinating, widely accessible insights into science and our universe. Now, Tyson invites us to go behind the scenes of his public fame by unveiling his candid correspondence with people across the glo be who have sought him out in search of answers. In this hand-picked collection of 100 letters, Tyson draws upon cosmic perspectives to address a vast array of questions about science, faith, philosophy, life, and of course, Pluto. His succinct, opinionated, passionate, and often funny responses reflect his popularity and standing as a leading educator. Tyson's 2017 best seller Astrophysics for People in a Hurry offered more than one million readers an insightful and accessible understanding of the universe. Now, revealing Tyson's most candid and heartfelt writing yet, Letters from an Astrophysicist introduces us to a newly personal dimension of Tyson's quest to understand our place in the cosmos. The full list of narrators includes Victor Bevine, Gabriel Vaughan, Lauren Fortgang, Neil Hellegers, Kevin Free, Vikas Adam, Nick Sullivan, Gabra Zackman, Allyson Johnson, Brandon Rubin, and Piper Goodeve. ...Show more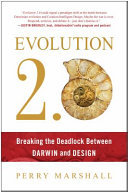 $53.00
AUD
Category: Science and Nature
In the ongoing debate about evolution, science and faith face off. But the truth is both sides are right and wrong. In one corner: Atheists like Richard Dawkins, Daniel Dennett, and Jerry Coyne. They insist evolution happens by blind random accident. Their devout adherence to Neo-Darwinism omits the la test science, glossing over crucial questions and fascinating details. In the other corner: Intelligent Design advocates like William Dembski, Stephen Meyer, and Michael Behe. Many defy scientific consensus, maintaining that evolution is a fraud and rejecting common ancestry outright. There is a third way. Evolution 2.0 proves that, while evolution is not a hoax, neither is it random nor accidental. Changes are targeted, adaptive, and aware. You'll discover: How organisms re-engineer their genetic destiny in real time Amazing systems living things use to re-design themselves Every cell is armed with machinery for editing its own DNA The five amazing tools organisms use to alter their genetics 70 years of scientific discoveries, of which the public has heard virtually nothing! Perry Marshall approached evolution with skepticism for religious reasons. As an engineer, he rejected the concept of organisms randomly evolving. But an epiphany, that DNA is code, much like data in our digital age, sparked a 10-year journey of in-depth research into more than 70 years of under-reported evolutionary science. This led to a new understanding of evolution, an evolution 2.0 that not only furthers technology and medicine, but fuels our sense of wonder at life itself. This book will open your eyes and transform your thinking about evolution and God. You'll gain a deeper appreciation for our place in the universe. You'll see the world around you as you've never seen it before. Evolution 2.0 pinpoints the central mystery of biology, offering a multimillion dollar technology prize at naturalcode.org to the first person who can solve it. ...Show more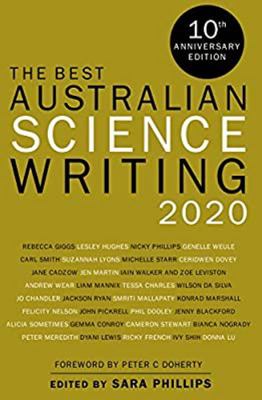 $32.99
AUD
Category: Science and Nature
The annual collection – now in its tenth year – celebrating the finest voices in Australian science writing.Can fish feel pain? Does it matter if a dingo is different from a dog? Is there life in a glob of subterranean snot? Science tackles some unexpected questions. At a time when the world is buffeted by the effects of a pandemic, climate change and accelerating technology, the fruits of scientific labour and enquiry have never been more in demand. Who better to navigate us through these unprecedented days than Australia's best science writers.Now in its tenth year, this much-loved anthology selects the most riveting, entertaining, poignant and fascinating science stories and essays from Australian writers, poets and scientists. In their expert hands such ordinary objects as milk and sticky tape become imbued with new meaning, while the furthest reaches of our universe are made more familiar and comprehensible.With a foreword from Nobel laureate and immunologist Peter C Doherty, this collection brings fresh perspective to the world you thought you knew. ...Show more