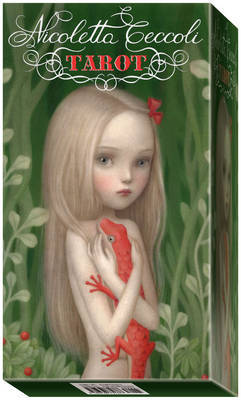 $37.99
AUD
Category: Religion/Spirituality
Nicoletta Ceccoli, one of the most celebrated illustrators in the world, has turned her visionary talent, innocent as it is disturbing, to the Tarot. The images move between harmony and madness, strongly capturing the transition between the world of children and that of adults. This Tarot deck tenderly touches our unconscious. 78 full colour cards and instructions ...Show more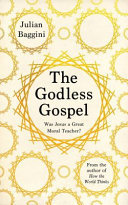 $29.99
AUD
Category: Religion/Spirituality
Do Jesus's teachings add up to a coherent moral system, still relevant today? From the Sunday Times bestselling author of How the World Thinks.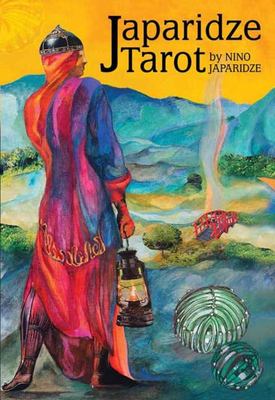 $55.95
AUD
Category: Religion/Spirituality
Japaridze Tarot is a reimagining of the tarot universe through the visionary lens of leading Parisian contemporary artist, Nino Japaridze. in each of her 78 collage-style surrealistic paintings she boldly explores the many layers of esoteric symbolism in tarot, revealing its transformative powers. Her u nique interpretations of the Minor Arcana delve deep into elemental, as well as numerological associations. This deluxe set includes a 178-page book with full-color artwork accompanied by descriptions and divinatory meanings to guide the reader through the Fool's Journey toward self-knowledge. ...Show more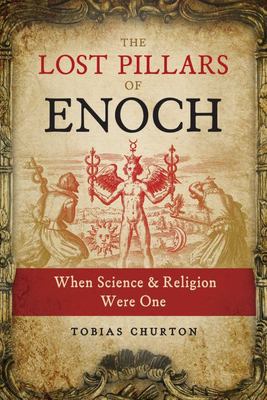 $39.99
AUD
Category: Religion/Spirituality
Explores the unified science-religion of early humanity and the impact of Hermetic philosophy on religion and spirituality   - Investigates the Jewish and Egyptian origins of Josephus's famous story that Seth's descendants inscribed knowledge on two pillars to save it from global catastrophe   - Rev eals how this original knowledge has influenced civilization through Hermetic, Gnostic, Kabbalistic, Masonic, Hindu, and Islamic mystical knowledge   - Examines how "Enoch's Pillars" relate to the origins of Hermeticism, Freemasonry, Newtonian science, William Blake, and Theosophy   Esoteric tradition has long maintained that at the dawn of human civilization there existed a unified science-religion, a spiritual grasp of the universe and our place in it. The biblical Enoch--also known as Hermes Trismegistus, Thoth, or Idris--was seen as the guardian of this sacred knowledge, which was inscribed on pillars known as Enoch's or Seth's pillars.   Examining the idea of the lost pillars of pure knowledge, the sacred science behind Hermetic philosophy, Tobias Churton investigates the controversial Jewish and Egyptian origins of Josephus's famous story that Seth's descendants inscribed knowledge on two pillars to save it from global catastrophe. He traces the fragments of this sacred knowledge as it descended through the ages into initiated circles, influencing civilization through Hermetic, Gnostic, Kabbalistic, Masonic, Hindu, and Islamic mystical knowledge. He follows the path of the pillars' fragments through Egyptian alchemy and the Gnostic Sethites, the Kabbalah, and medieval mystic Ramon Llull. He explores the arrival of the Hermetic manuscripts in Renaissance Florence, the philosophy of Copernicus, Pico della Mirandola, Giordano Bruno, and the origins of Freemasonry, including the "revival" of Enoch in Masonry's Scottish Rite. He reveals the centrality of primal knowledge to Isaac Newton, William Stukeley, John Dee, and William Blake, resurfacing as the tradition of Martinism, Theosophy, and Thelema. Churton also unravels what Josephus meant when he asserted one Sethite pillar still stood in the "Seiriadic" land: land of Sirius worshippers.   Showing how the lost pillars stand as a twenty-first century symbol for reattaining our heritage, Churton ultimately reveals how the esoteric strands of all religions unite in a gnosis that could offer a basis for reuniting religion and science. ...Show more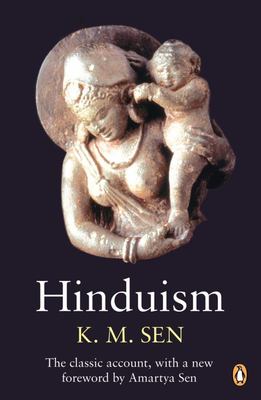 $22.99
AUD
Category: Religion/Spirituality
K. M. Sen discusses the evolution of Hinduism's central systems of belief and codes of conduct, as well as popular cults and sects such as Bhakti, Tantrika and the mystics of North India, and describes the varying incarnations of its supreme deity, Krishna and Rama among them. He recounts its history fr om the Indus Valley civilization c.2500 BC and the Vedic age nature gods to its relationship with Buddhism and Jainism and the impact of western culture. And he describes the day-to-day practice of Hinduism - customs, festivals and rituals; the caste system; and its philosophies and exponents. In a new foreword, the author's grandson Professor Amartya Sen brings his work right up to date, examining the role of Hinduism in the world today. ...Show more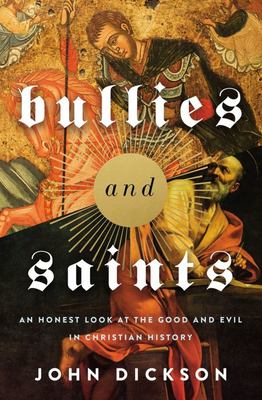 $29.99
AUD
Category: Religion/Spirituality
Is religion a pernicious force in the world Does it poison everything Would we be better off without religion in general and Christianity in particular Many skeptics certainly think so. John Dickson has spent much of the last ten years reflecting on these difficult questions and on why so many doubters see Christianity as a major cause of harm not blessing. The skeptics, he concludes, are right: even a cursory look at the history of Christians reveals dark things therein-violence, bigotry, genocide, war, inquisition, oppression, imperialism, racism, corruption, greed, power, abuse. For centuries and even today, Christians have been among the worst bullies you could ever imagine. But these skeptics are only partly right: this is not what Christianity was meant to be. When Christians do evil they are out of tune with the teachings of their Lord. Jesus gave the world a beautiful melody-of love, grace, charity, humility, non-violence, equality, human dignity-to which, tragically, his followers have more often than not been tone-deaf. Denying the evils of church history does not do. John Dickson gives an honest account of the mixed history of Christianity, the evil and the good. He concedes the Christians' complicity for centuries of bullying but also shows the myriad ways the beautiful melody of Christ has enriched our world and the lives of countless individuals. This book asks contemporary skeptics of religion to listen again to the melody of Jesus, despite the discord produced by too many Christians through history and today. It also leads contemporary believers into sober reflection on and repentance for their own participation in the tragic inconsistencies of Christendom and seeks to inspire them to live in tune with Christ. ...Show more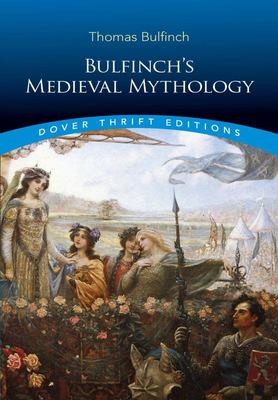 $11.99
AUD
Category: Religion/Spirituality | Series: Dover Thrift Editions Ser.
Here, in a dazzling panoply, are the legendary figures from the age of chivalry: King Arthur and the Knights of the Round Table, Robin Hood, Richard the Lionhearted and his crusaders, and a host of other famous and lesser-known characters. This collection includes tales from Camelot, dramatic narratives from The Mabinogion, and stories of the noble warriors of English history. Bulfinch's skillful storytelling not only relates these ancient myths and legends but also discusses their roles in literature and art, with numerous allusions to poetry and paintings. Generations of children and adults have thrilled to these timeless tales, and young readers can find no better introduction to the enchantment of medieval myths and legends. ...Show more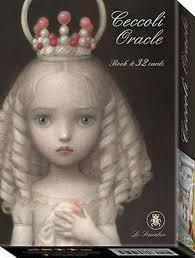 $16.99
AUD
Category: Religion/Spirituality | Series: G - Reference,Information and Interdisciplinary Subjects Ser.
A Cambridge Clarion Reference Bible presents the text in a single column with the cross-references in the outer margin, giving the page a very well laid out appearance. The font size is a little under 9 point with generous line spacing. It is typeset in Lexicon No.1, a modern digital font which has many of the characteristics usually associated with traditional Bible typefaces―in particular, a degree of readability more usually associated with much larger type. The Clarion edition is the only NASB personal size reference Bible with a single-column paragraph format. The Bible has 15 new color maps and a concordance. There are two ribbons to keep the place in different parts of the Bible. This is a Bible of the very highest quality, printed on India paper with art-gilt edges, Smyth-sewn for flexibility and endurance, and bound in brown calfskin leather. ...Show more
$45.00
AUD
Category: Religion/Spirituality
NEW YORK TIMES BESTSELLER Thought leader, visionary, philanthropist, mystic, and yogi Sadhguru presents Western readers with a time-tested path to achieving absolute well-being: the classical science of yoga. The practice of hatha yoga, as we commonly know it, is but one of eight branches of the body of knowledge that is yoga. In fact, yoga is a sophisticated system of self-empowerment that is capable of harnessing and activating inner energies in such a way that your body and mind function at their optimal capacity. It is a means to create inner situations exactly the way you want them, turning you into the architect of your own joy. A yogi lives life in this expansive state, and in this transformative book Sadhguru tells the story of his own awakening, from a boy with an unusual affinity for the natural world to a young daredevil who crossed the Indian continent on his motorcycle. He relates the moment of his enlightenment on a mountaintop in southern India, where time stood still and he emerged radically changed. Today, as the founder of Isha, an organization devoted to humanitarian causes, he lights the path for millions. The term guru, he notes, means dispeller of darkness, someone who opens the door for you. . . . As a guru, I have no doctrine to teach, no philosophy to impart, no belief to propagate. And that is because the only solution for all the ills that plague humanity is self-transformation. Self-transformation means that nothing of the old remains. It is a dimensional shift in the way you perceive and experience life. The wisdom distilled in this accessible, profound, and engaging book offers readers time-tested tools that are fresh, alive, and radiantly new. Inner Engineering presents a revolutionary way of thinking about our agency and our humanity and the opportunity to achieve nothing less than a life of joy. Praise for Sadhguru and Inner Engineering Contrarian and consistent, ancient and contemporary, Inner Engineering is a loving invitation to live our best lives and a profound reassurance of why and how we can. Sir Ken Robinson, author of The Element, Finding Your Element, and Out of Our Minds: Learning to Be Creative I am inspired by Sadhguru s capacity for joy, his exuberance for life, and the depth and breadth of his curiosity and knowledge. His book is filled with moments of wonder, awe, and intellectual challenge. I highly recommend it for anyone interested in self-transformation. Mark Hyman, M.D., director, Cleveland Clinic Center for Functional Medicine, and New York Times bestselling author Inner Engineering is a fascinating read of Sadhguru s insights and his teachings. If you are ready, it is a tool to help awaken your own inner intelligence, the ultimate and supreme genius that mirrors the wisdom of the cosmos. Deepak Chopra" ...Show more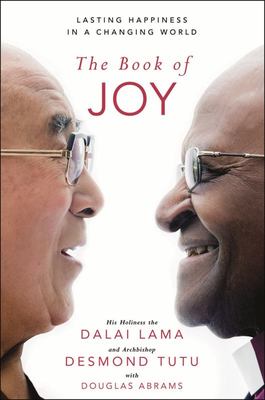 $32.99
AUD
Category: Religion/Spirituality
I want to wish all of you joy-because there is no better gift. Nobel Peace Prize Laureates His Holiness the Dalai Lama and Archbishop Desmond Tutu have survived more than fifty years of exile and the soul-crushing violence of oppression. Despite their hardships - or, as they would say, because of them - they are two of the most joyful people on the planet. In April 2015, Archbishop Tutu travelled to the Dalai Lama?s home in Dharamsala, India, to celebrate His Holiness?s eightieth birthday and to create this book as a gift for others. They looked back on their long lives to answer a single burning question- how do we find joy in the face of life?s inevitable suffering? They traded intimate stories, teased each other continually, and shared their spiritual practices. By the end of a week filled with laughter and punctuated with tears, these two global heroes had stared into the abyss and despair of our times and revealed how to live a life brimming with joy. This book offers us a rare opportunity to experience their astonishing and unprecedented week together, from the first embrace to the final goodbye. ...Show more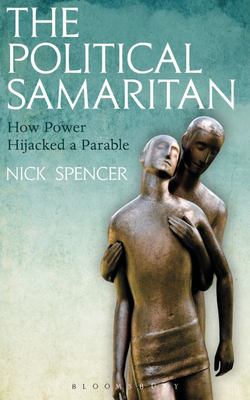 $35.00
AUD
Category: Religion/Spirituality
Nick Spencer sets out to rescue an innocent parable, mugged for political ends, ignored by passers-by, and then left for half-dead at the edge of the English language. The parable of the Good Samaritan has been used by almost every major British politician over recent years - from Theresa May and Tony Blair to Margaret Thatcher and Jeremy Corbyn. But they don't all use it to say the same thing. Discussing the various figures who've politicised the Samaritan, Spencer - described by the Economist as 'like a prophet crying in the post-modern wilderness' - explains why and how Jesus' famous parable got mixed up in politics. From abolitionists to warmongers, prime ministers to activists such as Dr Martin Luther King, he uncovers the reasons for the parable's popularity - and then asks the killer question: who gets it right? If the Good Samaritan has been dragged on to the political stage, whose side is he on? ...Show more