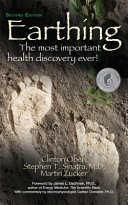 $45.00
AUD
Category: New Age
EARTHING introduces readers to the landmark discovery that living in contact with the Earth's natural surface charge - being grounded - naturally discharges and prevents chronic inflammation in the body. This effect has massive health implications because of the well-established link between chronic inf lammation and all chronic diseases, including the diseases of ageing and the ageing process itself. Earthing is the simple solution to reduce and prevent inflammation and as easy as being barefoot outdoors or sleeping, working, relaxing indoors on conductive products that conveniently ground your body to the earth. The book documents how grounding the body consistently produces these and other common benefits: * Rapid reduction of inflammation * Rapid reduction or elimination of chronic pain * Dynamic blood flow improvement to better supply the cells and tissues of the body with vital oxygen and nutrition * Reduced stress * Increased energy * Improved sleep * Accelerated healing from injuries and surgery without the hot burning inflammatory pain Throughout history, humans have maintained an electrical ground connection with the Earth that naturally curbed inflammation disorder in the body. We walked barefoot and slept directly on the Earth. We were at all times naturally charged with the healing energy of the Earth. EARTHING shows us how to re-establish that link. Today, however, we mostly live and work insulated from the Earth. We wear non-conductive shoes with synthetic soles, walk on carpeted floors and sleep in elevated beds. We rarely go barefoot outside. We're disconnected. Consequently, our bodies become chronically charged with inflammation. This unnatural development represents an overlooked reason why immune dysfunction and inflammation-related health disorders have dramatically proliferated over the last half-century, ravaging adults and children alike. We've lost our electrical roots, the Earth's electrical ground that serves as our primordial anti-inflammatory protection. Earthing is a missing link in the health equation. This book tells why and what to do about it. ...Show more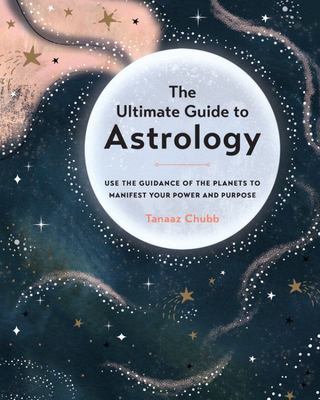 $32.99
AUD
Category: New Age | Series: The\Ultimate Guide To... Ser.
The Ultimate Guide to Astrology is a modern and appealing approach to the most popular aspects of astrology--the signs and the planets--from leading astrologer Tanaaz Chubb of the wildly popular Instagram astrology handle, Forever Conscious. Astrology can be a complicated subject filled with technical content such as charting, planetary aspects, and transits. For most beginners, these are confusing and dry details that obscure the most magical aspects of astrology. The Ultimate Guide to Astrology clearly and succinctly explains these complicated facets, thus enabling you to quickly move onto the bigger picture of using the signs and the planets to understand yourself and your life with deeper clarity. Learn how to quickly set up your astrological chart. Understand the unique energetic expression of each planet and how it expresses itself in your birth chart. Discover where each sign sits in your chart and how it impacts specific life areas such as career, finances, health, and relationships. With this unique approach, you'll be able to intuitively understand your cosmic blueprint and how to apply it to your life. ...Show more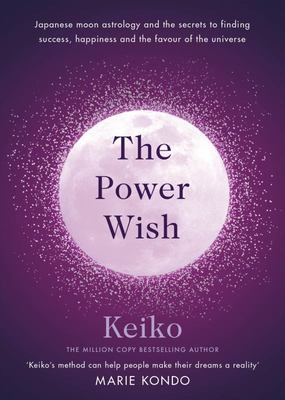 $32.99
AUD
Category: New Age
'Keiko's method can help people to make their dreams a reality' Marie Kondo 'A life-changing guide to the lunar cycle' Harmony Nice Discover how to summon the energy of the universe to make your dreams come true with this bestselling guide to a powerful method by Japan's leading astrologer. A million-co py bestselling author in Japan, Keiko is now sharing her secrets with the world. The Moon, according to Keiko is the Earth's only natural satellite, a presence that connects us to the Universe. In The Power Wish she introduces her powerful method to releasing and realizing your wishes, using the timing of the New Moon and the Full Moon, when cosmic power reaches its peak. With examples and guidelines for every Zodiac sign, this enchanting book shows you how to plant the seeds of possibility, summon the energy of the universe and find the love, happiness and success you've always wanted. ...Show more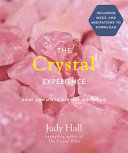 $22.99
AUD
Category: New Age | Series: Godsfield Experience Ser.
From bestselling international author Judy Hall comes a fascinating book that gives you a personalized and direct experience of the thought-provoking wisdom that crystal exploration has conveyed to thousands throughout the world. Going far beyond a reference guide, Judy Hall's Complete Crystal Workshop is more like a personal tutor, leading you through the key ideas and concepts of using crystals via inspirational and holistic hands-on exercises and rituals. The interactive exercises help you to tailor the book to your needs; the journal sections allow you to write your own experiences directly into the book, whilst the step-by-step learning programme guides you to revision work and more advanced exercises. An exclusive CD featuring meditations and inspirational music will bring you into a receptive state for deeper work. Perfect for novice and practised crystal users alike, this holistic, integrated and practical guide is your own personal crystal workshop in a book. ...Show more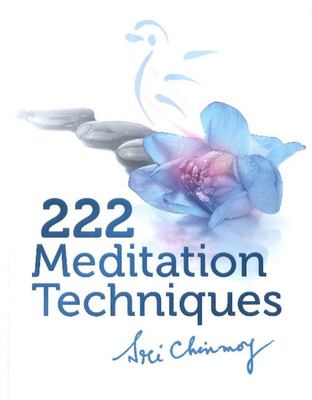 $24.49
AUD
Category: New Age
222 guided exercises suitable for both beginners and advanced seekers who wish to explore the world of meditation. The book offers a very broad selection of meditation exercises, recognising a widening, mainstream focus on meditation and mindfulness. Intended as a daily life manual; relevant, accessible , simple and eminently practical. It has no unnecessary philosophical trimmings but rather leads its readers directly into a world of meditation exercises from the very first page. This Everymans guide to meditation contains 222 exercises, which are suitable for both beginners and experienced meditators. From breathing exercises, guided meditations and the use of mantras, to special exercises for runners, artists and musicians, ways to overcome bad habits, and even losing weight, this book offers a truly broad canvas of possibilities. The book has an attractive design and its hardback binding allows it to stay conveniently open on the chosen page for easy reference whilst practising. ...Show more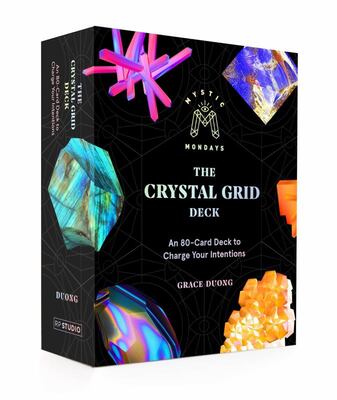 $35.00
AUD
Category: New Age
Designed and written by Grace Duong, founder of Mystic Mondays Deluxe keepsake box with magnetic closure 80 full-color hexagonal cards with spot gloss highlight Full-color, 11 X 13" illustrated foldout poster From the artist behind Mystic Mondays Tarot comes a one-of-a-kind keepsake crystal deck , featuring bold illustrations and essential, inspiring information on 80 popular stones.   Use the power of crystals to tap into your intuition and supercharge your intentions. Created by Grace Duong of Mystic Mondays, The Crystal Grid Deck uses beautiful, vibrant illustrations to channel the magic of 80 gemstones, from rose quartz and lapis lazuli to amethyst and Tiger's Eye. Featuring bold, 3D renderings of crystals, these deluxe hexagonal cards fit together, allowing users to magnify their intention-setting by creating grids and spreads. Each card offers users a glimpse into the properties of the stone, with notes on uses, zodiac connections, chakra work, and more printed on the reverse.   Housed in a stunning, fully-illustrated keepsake box, with magnetic closure, this breathtaking set is an essential addition to your mystical toolbox. An accompanying 11 X 17" poster shows all 80 crystals together, for convenient reference that doubles as bold artwork suitable for display. ...Show more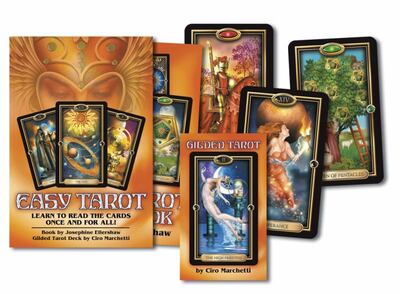 $39.95
AUD
Category: New Age
You don't need a special gift to read tarot, insists Josephine Ellershaw. And to prove it she has boiled down thirty years of experience into a straightforward, easy-to-use tarot guide for beginners. More than just a manual, Easy Tarot is a boxed kit that also includes The Gilded Tarot - a stunningly be autiful and popular deck by Ciro Marchetti. Ellershaw gently guides novices to become proficient, sensitive amd responsible readers. Suit by suit, she introduces the distinct characteristics of the minor arcana, court cards and major arcana. You will learn how the cards link to one another and produce insightful relationships as their unique energies merge in the Cross Of Truth, the Celtic Cross, and other spreads. There is even a list of card combinations that commonly indicate specific events: such as pregnancy, a wedding a new job, and more. A quick guide to card meanings, sample readings and ethical guidelines, as well as tips for keeping a tarot diary, are all covered in this well-rounded introduction to tarot. ...Show more
$39.99
AUD
Category: New Age
Successfully Kickstarted in 2018, this 78-card tarot deck featuring a friendly "boho sunshine" aesthetic is a healing tool and guide to explore both the dark and light sides of our nature.   By reimagining the traditional tarot archetypes and symbols in a bohemian, contemporary style, The Light Seer's Tarot expresses the light and dark sides of your nature and teaches the lessons that can be learned from both.   The expressive people and symbols depicted on each of the 78 cards tell stories, ask questions, and provide answers. This deck is an ideal companion to have beside you as you seek places in yourself and in your life that are most in need of illumination. ...Show more