$39.99
AUD
Category: Health
The CSIRO Women's Health & Nutrition Guide offers research-based advice from the CSIRO on the critical role of lifelong healthy eating as the cornerstone of overall good health for women. While body weight is one risk factor for developing chronic diseases later in life, being active, eating well, n ot smoking and avoiding or limiting alcohol are also very important factors for maximising health and avoiding disease. Here you will find advice on lifestyle practices to support good health, from puberty through to pregnancy and menopause, as well as 80 delicious recipes, all of which are:- quick and easy to prepare- suitable for the entire family- nutritionally complete. This is the essential guide to what women can do throughout their life, to make a difference to their long-term health and wellbeing.   ...Show more
$29.99
AUD
Category: Health
THE ULTIMATE GUIDE TO FASTING, WEIGHT LOSS AND LONG-TERM GOODHEALTH THE CULMINATION OF DR MOSLEY'S BESTSELLING DIETING TRILOGY FEATURES REVELATORY NEW SCIENCE WITH A HIGHER 800-CALORIE LIMIT   Six years ago, Dr Michael Mosley started a health revolution with The 5.2 Fast Diet, telling the world about th e incredible power of intermittent fasting. In this book he brings together all the latest science (including a new approach: Time Restricted Eating) to create an easy-to-follow programme. Recent studies have shown that 800 calories is the magic number when it comes to successful dieting – it's an amount high enough to be manageable but low enough to speed weight loss and trigger a range of desirable metabolic changes. Depending on your goals, you can choose how intensively you want to do the programme: how many 800-calorie days to include each week, and how to adjust these as you progress. Along with delicious, low-carb recipes and menu plans by Dr Clare Bailey, The Fast 800 offers a flexible way to help you lose weight, improve mood and reduce blood pressure, inflammation and blood sugars. Take your future health into your own hands. ...Show more
$17.99
AUD
Category: Childrens Non-Fiction
How to Be Healthy is full of clever tips, engaging facts and lots of Wiggly fun to teach little learners the importance of looking after themselves. From handwashing and healthy eating to sun smarts and more, The Wiggles show us how small habits can make a big difference to our bodies and minds.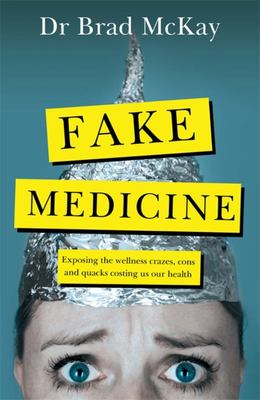 $32.99
AUD
Category: Health
We all want to be healthy, live longer and avoid cancer, but too many of us are being scammed by sciencey-sounding crooks and nonsense marketing. Dr Brad McKay, GP and experienced Australian science communicator, has watched how misinformation and 'alternative facts' have come to permeate every facet of our lives, causing many of us to turn away from academic expertise and instead look to social media influencers and dodgy websites to guide our health choices. Fake Medicine looks at the danger of Wellness Warriors, conspiracy theories and vaccine deniers, supplements and fad diets, alternative practitioners and the power of positive thinking, and interrogates the marketing that leads consumers toward dubious products and practices. In the wash of celebrity influencers and miracle cures, this is the essential book to debunk the faux-science and scam marketing of the modern health landscape.   ...Show more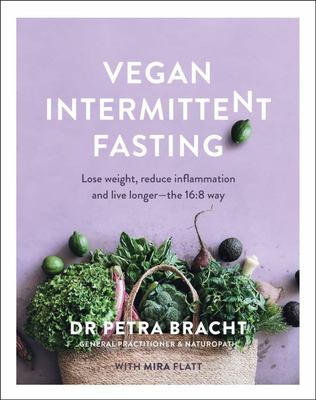 $39.99
AUD
Category: Health
The definitive (and first!) vegan guide to intermittent fasting for weight loss and improved health-with over 80 plant-powered recipes to keep you fuller longer.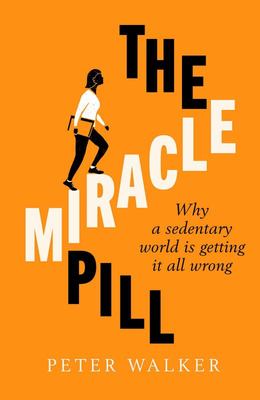 $32.99
AUD
Category: Health
We are bombarded with images of fitness and sport, everything from the sculpted torsos of reality TV shows to stories about cycle races and ultra-marathons. But at the same time, four in ten British adults, and 80% of children, are so sedentary they don't meet even the minimum recommended levels for mov ement. What's going on?  The answer is simple: activity became exercise. What for centuries was universal and everyday has become the fetishised pursuit of a minority, whether the superhuman feats of elite athletes, or a chore slotted into busy schedules. Yes, most people know physical activity is good for us.  And yet 1.5 billion people around the world are so inactive they are at greater risk of everything from heart disease to diabetes, cancer, arthritis and depression, even dementia. Sedentary living now kills more people than obesity, despite receiving much less attention, and is causing a pandemic of chronic ill health many experts predict could soon bankrupt the NHS. Scientists call activity 'The Miracle Pill' - if you could turn incidental daily movement into a drug, it would be the most valuable pill in the world.  How did we get here? Daily, constant exertion was an integral part of humanity for millennia, but in just a few decades movement was virtually designed out of people's lives through transformed workplaces, the dominance of the car, and a built environment which encourages people to be static. In a world now also infiltrated by ubiquitous screens, app-summoned taxis and shopping delivered to your door, it can be shocking to realise exactly how sedentary many of us are. A recent study found almost half of middle-aged English people don't walk continuously for ten minutes or more in an average month. At current trends, scientists forecast, the average US adult will expend little more energy in an average week than someone who spent all their time in bed.  This book is a chronicle of this very modern and largely unexplored catastrophe, and the story of the people trying to turn it around. But it also offers readers an empowering individual template for change - as well as, for some, a wake-up call that their lifestyle might not be quite as healthy as they believe.    ...Show more
The Fast Diet
by Michael Mosley; Mimi Spencer
$19.99
AUD
Category: Health
Is it possible to eat well, most of the time and get slimmer and healthier as you do it? With The Fast Diet it is!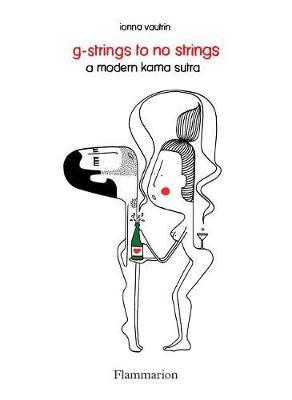 $19.99
AUD
Category: Health
Playful and saucy illustrations celebrate more than ninety shades of contemporary lovemaking; they feature pop culture icons from Kim Kardashian West and the French maid to Star Wars and Baywatch. A chic and exuberantly modern take on the Kama Sutra , this erotic and stylish book with rounded corners an d red-tipped pages is the perfect gift for any occasion when you want to turn up the heat: for lovers looking to spice up a long-term relationship or spark a new one, for bachelorette parties or risque wedding favors, and for Valentine's Day or as a novel stocking stuffer. Playing on icons of pop culture-from Batman and Catwoman to (Sl)Easy Riders, from feathered cabaret girls to vampires, and from bedside nurses to firemen-engaged in activities that range from pole dancing to bondage to solitary romances, this book has something to satisfy every fantasy. Acrobats, dancers, matadors, athletes, musicians, roller skaters, tightrope walkers, trapeze artists- these are a few of the superheroes presented in the universal hetero- and LGBTQ-friendly love scenes. Ionna Vautrin's erotic aphorisms provide the reader with a myriad of humorous perspectives on the infinite possibilities for reveling in their romantic passions. ...Show more
$36.99
AUD
Category: Health
Featuring 80 brand-new recipes and twelve weeks of meal plans, this easy-to-follow, comprehensive lifestyle solution can help you not only to reach your weight-loss goals, but also to maximise the diet's benefits for improved metabolic health and blood glucose control, and effective type 2 diabetes prev ention and management.Based on research from around the world, as well as original CSIRO research, the low-carb diet and exercise plan has proved successful in managing preventable and lifestyle-related metabolic diseases, including obesity and type 2 diabetes. The diet lowers the proportion of carbohydrate relative to protein and unsaturated 'healthy' fat, and encourages participants to follow a regular exercise routine.     ...Show more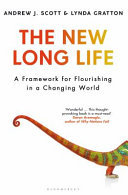 $22.99
AUD
Category: Health
A practical guide to how we can positively adapt to a changing world, from the internationally bestselling authors of The 100-Year Life."Wonderful . . . This thought-provoking book is a must-read." Daron Acemoglu, New York Times bestselling co-author of Why Nations FailSmart new technologies. Longer, he althier lives. Human progress has risen to great heights, but at the same time it has prompted anxiety about where we're heading. Are our jobs under threat? If we live to 100, will we ever really stop working? And how will this change the way we love, manage and learn from others?One thing is clear: advances in technology have not been matched by the necessary innovation to our social structures. In our era of unprecedented change, we haven't yet discovered new ways of living. Drawing from the fields of economics and psychology, Andrew J. Scott and Lynda Gratton offer a simple framework based on three fundamental principles (Narrate, Explore and Relate) to give you the tools to navigate the challenges ahead. Both a personal road-map and a primer for governments, corporations and colleges, The New Long Life is the essential guide to a longer, smarter, happier life."This thoughtful book explores how we can reimagine our days and our societies to make our lives better - not just longer." Adam Grant, New York Times bestselling author of Originals and Give and Take"Stimulating, insightful and inspirational."' Linda Yueh, author of The Great Economists ...Show more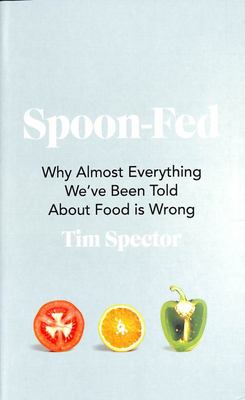 $29.99
AUD
Category: Health
In the course of research, Tim Spector has been shocked to discover how little scientific evidence there is for many of our most deep-rooted ideas about food. Is salt really bad for you? Is fish good for you? What about coffee, red meat, or saturated fats? Can pregnant women rely on their doctor's advic e about what to eat? Does gluten-free food carry any health benefits at all? Do doctors know anything about nutrition? In twenty short, myth-busting chapters, Tim Spector reveals why almost everything we've been told about food is wrong. He reveals the scandalous lack of good scientific evidence for many medical and government food recommendations, and how the food industry holds sway over these policies. These are urgent issues that matter not just for our health as individuals but for the future of the planet. Spoon-Fed forces us to question every diet plan, government recommendation, miracle cure or food label we encounter, and encourages us to rethink our whole relationship with food. ...Show more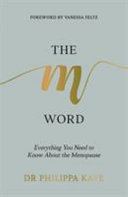 $26.99
AUD
Category: Health
The menopause does not have to mean the end of your libido, of sex, of work, or of feeling like who you used to be. The M Word is a complete one-stop guide to the peri-menopause and menopause, covering everything from understanding symptoms to managing relationships to which treatments really work. Disc ussing HRT as well as self-help and lifestyle tips, this book will be your companion through the years before, during and after the menopause. Topics covered include: Hot flushes and other physical symptoms Psychological symptoms Sex, libido and contraception HRT and other treatments Lifestyle changes Health after the menopause And much more! Written in a positive, uplifting and light-hearted style, with plenty of quotes from real women, this book shows you how to not just survive, but thrive through the menopause, letting you remain you. ...Show more