$29.99
AUD
Category: Childrens Non-Fiction
What's important is our story, our whole story, including those moments when we feel a little vulnerable . . . Michelle Robinson started life sharing a bedroom with her older brother Craig, in their family's upstairs apartment in her great-aunt's house. Her parents, Fraser and Marian, poured their love and energy into their children. She would go on to become Michelle Obama, the inspirational First Lady of the United States of America.Now adapted for younger readers, with new photographs and a new introduction from Michelle Obama herself, this memoir tells a very personal, and completely inspiring, story of how, through hard work and determination, the girl from the South Side of Chicago built an extraordinary life. A tale of ups and downs, triumphs and failures, this is an incredibly honest account. It'll take you from the early years - first kiss, first school, first love - to the wonders of the White House, and the moment Mrs Obama shook hands with the Queen of England.A book to read, share, and talk about with the adults in your life, this is a call to action and compassion, and hope for change in uncertain times, and in a scary world.You'll be inspired to help others, and understand that no one is perfect. Just like Michelle Obama, you too are finding out exactly who you want to be (and, actually, so are the adults in your life).Above all, it is a book to make you think- who are you, and what do you want to become? ...Show more
$26.99
AUD
Category: Childrens Non-Fiction
Little one, when we say Black Lives Matter,we're saying black people are wonderful-strong. That we deserve to be treated with basic respect,and that history's done us wrong. From birth to the end of school, in joy and in sorrow, on the trumpet and the djembe, at home and in the community, a black child' s parents remind him why Black Lives Matter. A gorgeous and essential picture book for children of all ages from bestselling and award-winning author Maxine Beneba Clarke.In When We Say Black Lives Matter, a black child's parents explain what the term Black Lives Matter means to them: in protest and song, in joy and in sorrow. I see this picture book as an act of Black Love - I was inspired to write and create it when thinking about how to explain the concept of Black Lives Matter to the young African diaspora kids in my extended family, living in over eight different countries across the world - including America, Australia, Germany, Barbados and England. - Maxine Beneba Clarke, on writing WHEN WE SAY BLACK LIVES MATTERA portion of the proceeds from the sale of this book will be donated to the Indigenous Literacy Foundation. ...Show more
$24.99
AUD
Category: Childrens Non-Fiction
The war carried the Spanish flu across the world. Faces grew masks. Shops and schools wore signs that said, Closed. Families nursing the sick drew their curtains together to say their house was quarantined... From the award-winning creators of Flood, Fire, Cyclone and Drought, comes this powerful story of humanity prevailing during a pandemic. ...Show more
$9.99
AUD
Category: Childrens Non-Fiction
From understanding that there is no such thing as 'normal' to learning how to take up space in the world, the activities at the heart of this book are designed to help you discover what's wonderful about you.Learn to love being you! What you look like can be how you express yourself, but it's only part of your story: discovering who you are on the inside is what matters.Learn to find your inner strength! When we understand the power of our minds and embrace our big feelings, we can develop confidence in ourselves and empathy for others.   ...Show more
$19.99
AUD
Category: Childrens Non-Fiction
What do you think of when you hear the word 'hero'? Is it the wall-climbing, cape-wearing, villain-fighter you see in comics and films? Heroes can actually come in all forms, shapes and sizes. Some cook for the hungry. Some nurse the poorly back to health. Others raise money for important causes. From small acts of kindness to inventions that have saved the lives of hundreds of people, every person in this book has found their passion - or their superpower. No matter how big or small it might be, your power can be used to change the world for the better too. So put away the cape, climb down from that wall and discover how ordinary people can still do extraordinary things and become heroes. Written by Ben Brooks, the bestselling author of the Dare to Be Different books, and paired with vibrant comic-style illustrations throughout, this is the perfect guide for the budding superhero in your life!   ...Show more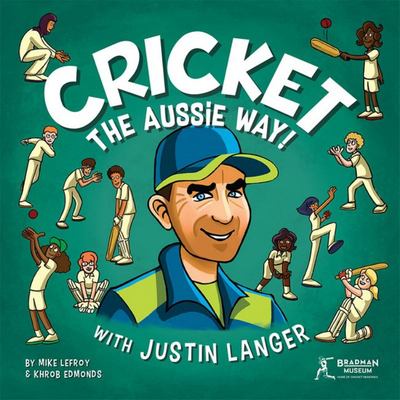 Cricket - the Aussie Way!
by Justin Langer; Churchill Press ((various roles))
$24.99
AUD
Category: Childrens Non-Fiction
Justin Langer, the popular coach of Australian Men's Cricket Team, inspires young cricketers in this revival of the childrens sporting handbook – a condensed modern reboot of the Don Bradman classic, The Art of Cricket (1958).  When he had just embarked on his international cricket journey, Justin Lange r sought advice from the great Sir Donald Bradman. This helped set him on the pathway to a wonderful Test career. Now, just as he did for the Australian men's team, Justin has stepped in to help a struggling new kids' team – the Kangaroos. JL takes the team through much more than skills training, as he honours the same spirit of Aussie cricket that he instilled into the national men's side. He shares with them the importance of mateship, pride in effort, fair play, honesty, integrity, patience, courage and modesty. JL encourages the eleven aspiring cricketers to embrace these ideals as they strive to become Team Kangaroo. ...Show more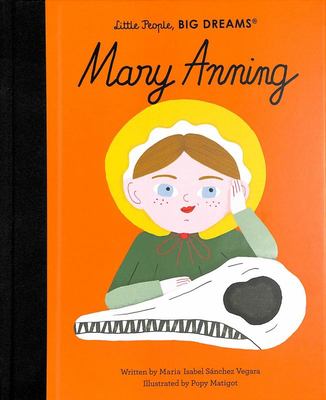 $19.99
AUD
Category: Childrens Non-Fiction | Series: Little People, Big Dreams
Discover the life of Mary Anning, the first paleontologist and daring fossil hunter.  When Mary was little, her family was very poor. She used to help her dad to comb for shells and bones up high on dangerous cliffs. After receiving a book as a gift from a kind benefactor, Mary learned all about fossils . She continued to hunt for them and made the startling discovery of a complete skeleton of an ichthyosaur. Sadly, she wasn't allowed to study along with all the other men, but she carried on making her own discoveries - including dinosaur poo! - and advising the Geological Society when they needed help. It took a lifetime to receive recognition but we all remember her now as the mother of paleontology. This roar-some book features stylish and quirky illustrations and extra facts at the back, including a biographical timeline with historical photos and a detailed profile of the paleontologist's life.   Little People, BIG DREAMS is a bestselling series of books and educational games that explore the lives of outstanding people, from designers and artists to scientists and activists. All of them achieved incredible things, yet each began life as a child with a dream. This empowering series offers inspiring messages to children of all ages, in a range of formats. The board books are told in simple sentences, perfect for reading aloud to babies and toddlers. The hardback versions present expanded stories for beginning readers. Boxed gift sets allow you to collect a selection of the books by theme. Paper dolls, learning cards, matching games and other fun learning tools provide even more ways to make the lives of these role models accessible to children.   ...Show more
$17.99
AUD
Category: Childrens Non-Fiction
How to Be Healthy is full of clever tips, engaging facts and lots of Wiggly fun to teach little learners the importance of looking after themselves. From handwashing and healthy eating to sun smarts and more, The Wiggles show us how small habits can make a big difference to our bodies and minds.
$19.99
AUD
Category: Childrens Non-Fiction
A bumper book of maths fun stuffed with things to draw, puzzle, invent, order, unscramble, code, decode for kids aged 7+ years from Australia's best known maths man. There's magic in maths - if you know where to look...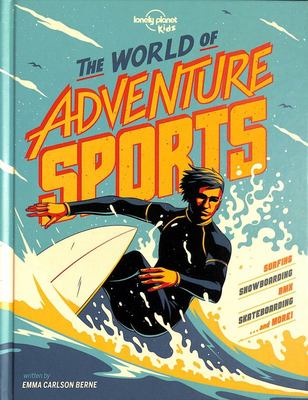 $29.99
AUD
Category: Childrens Non-Fiction
An adrenaline-fuelled guide to extreme sports for kids, including snowboarding, skydiving, BMXing, rock climbing and much more. As well as a general introduction to each sport, discover star athletes such as Shaun White, Chloe Kim and Danny Way, a list of essential slang, a timeline of the sport's devel opment and a rundown of global hotspots - all accompanied by rad street-art graphics and epic photos. Soar through the air like a bird, ride the waves and scale mountain heights as you explore what exactly it means to do an extreme sport. Brave the elements with dare and skill as you follow athletes skydiving, rock climbing, skiing, paragliding, scuba diving and much more, discovering the best places on earth to get the adrenaline pumping. With words by Emma Carlson Bernie and fun illustrations throughout, this bright and colourful guide is a great introduction to adventure sports for both kids and adults alike.  About Lonely Planet Kids: Lonely Planet Kids - an imprint of the world's leading travel authority Lonely Planet - published its first book in 2011. Over the past 45 years, Lonely Planet has grown a dedicated global community of travellers, many of whom are now sharing a passion for exploration with their children. Lonely Planet Kids educates and encourages young readers at home and in school to learn about the world with engaging books on culture, sociology, geography, nature, history, space and more. We want to inspire the next generation of global citizens and help kids and their parents to approach life in a way that makes every day an adventure. Come explore! ...Show more
$24.99
AUD
Category: Childrens Non-Fiction
The Earth's climate is changing. It's getting hotter. In Australia over the past 50 years, maximum temperatures have been creeping higher. There have been record droughts, floods and bushfires. Why is this happening and what can we do to stop it getting worse?